May 17, 2020
Doxit Podcasts: A regular discussion with the authors of the Peaceful Pill Handbook
The Doxits is a regular series of podcasts with the authors of the Peaceful Pill eHandbook.
Drs Philip Nitschke & Fiona Stewart discuss the updates to the Peaceful Pill eHandbook as well as interesting Assisted Suicide/ Voluntary Euthanasia news reports from around the world.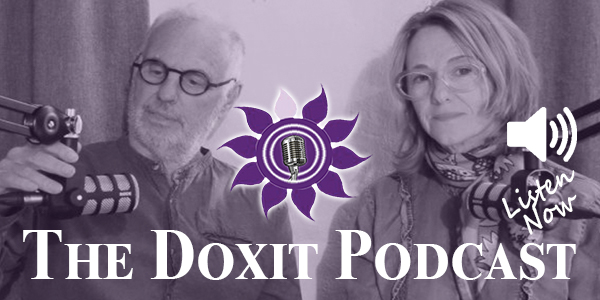 If you would like to send us your comments, you may record your voice memo at this link: https://anchor.fm/doxit/message
Podcast No9 – 12 July 2020
Do you need a doctor?
Podcast No8 – 28 June 2020
Guilty of Inciting a Suicide?
Podcast No7 – 14 June 2020
R2D Debreather, Nitrite & CNN Story on Cindy Shepler
Podcast No6 – 31 May 2020
The Rise & Fall of Chloroquine
Podcast No5 – 24 May 2020
The Lethal Salts – Part II
Podcast No4  –  17 May 2020
Lethal Inorganic Salts – the new Peaceful Pill?
Podcast No3  –  10 May 2020
Happy Hypoxia & Dementia/Advance Directives
Podcast No2  –  3 May 2020
Advance Directives in the time of COVID-19
Podcast No1  –  26 April 2020
COVID-19 Is a good death possible?