March 22, 2020
50% PPeH Discount for Exit Members
In this time of COVID-19, we are pleased to offer current financial Exit Members a 50% discount on the leading guide on assisted suicide/ euthanasia, the online Peaceful Pill eHandbook.
The special discount price for Exit members is US$42.50 (regular price $85) for 24 months.
Use the code 'exitgood' at the check-out.
Exit workshops are based on the content of the Peaceful Pill eHandbook.
In response to COVID-19, Exit International is now conducting livestreamed workshops across global time zones.
Check the Workshops page of the Exit International website for forthcoming dates. Workshops are free for Exit Members, discounted access for PPeH subsribers.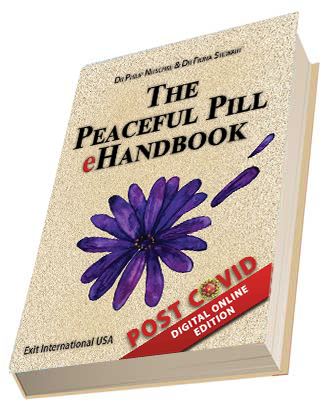 Offer ends 30 September 2020.