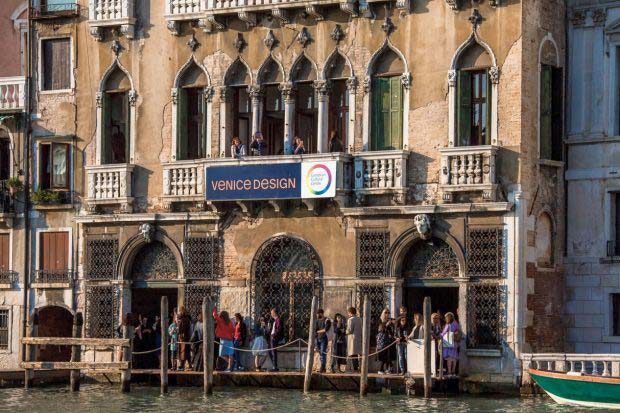 Livestream from Venice Design

Saturday 5 October, Palazzo Michiel
Final Reminder ...
On Saturday 5 October, you are invited to join Exit as the two creators of Sarco - Dr Philip Nitschke & Mr Alex Bannink - in conversation, live from the Palazzo Michiel on the Grand Canal in Venice, Italy.


You will be able to listen in as the designers discuss the concept of Sarco, its practical aims, design objectives, and learn about the plans for use of the second Sarco (known as Sarco 2.0) which is currently being 3D-printed in Haarlem in the Netherlands.


Sarco 2.0 is expected to be used in Switzerland in early 2020 to provide a elective, peaceful and dignified de-medicalised death.


Sarco 1.0, as it is on display in Venice, will appear in a new installation at a prominent design museum in the Netherlands in early 2020 (details to follow).


Registration & Details
When: 14.00 - 16.00 (CET), Saturday 5 October 2019
Where: Venice Design, Palazzo Michiel, Grand Canal, Venice Italy
The Livestream can be viewed on the

final page

of the Peaceful Pill eHandbook by current subscribers. No registration required.


Exit Members can view the Livestream at a dedicated link but do need to register ahead of time.


In person attendance may be possible on request.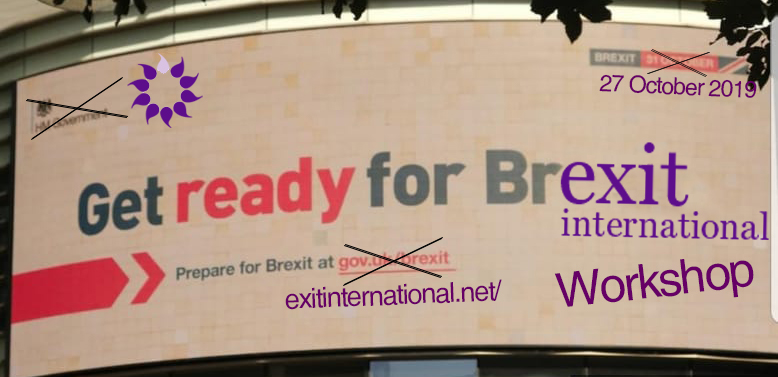 London BREXIT Workshop
Sunday 27 October 2019
Exit and Dr Philip Nitschke will hold the final workshop for 2019 in London on Sunday 27 October.
Topics of the Public Meeting (first 30 minutes) & Workshop (2 hours) includes:

News of the Lethal Salts, inc testing & potentiating
New Swiss VAD Service
Dementia & Euthanasia in the Netherlands - what's possible, what's not?
Details & Registration
Venue: Dragon Hall, 17 Stukeley St, WC2B 5LT (Holborn)
Time: 2 - 5pm, Sunday 27 October 2019
The first 30 minutes of the meeting is a free, open Public Meeting.


After the tea break, the Exit workshop will be held.


Workshops are

free

to Exit Members, 50% discount to existing Peaceful Pill eHandbook subscribers. Members of the public may join on day and, if approved, may attend the workshop.


Attendance is reserved for people 50 years & over, of sound mind. Photo ID may be requested.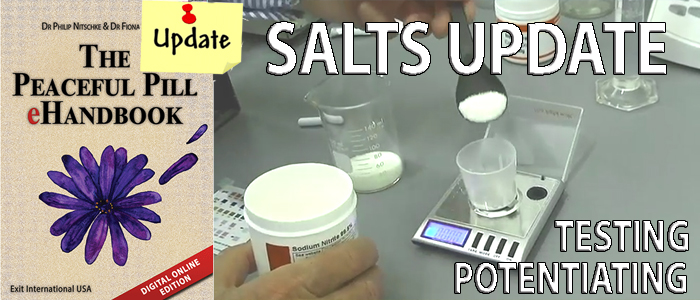 September Peaceful Pill eHandbook Update

The September 2019 PPeH update is a re-write of the Lethal Inorganic Salts chapter with an additional six pages that focus on the new information about the testing and potentiating of the Lethal Salts.


* Translations of all language editions

now available

!
US +1 360 961 1333 || NL +31 6 23 82 95 82 || UK +44 7883 509 765 || Aus 1300 10 3948