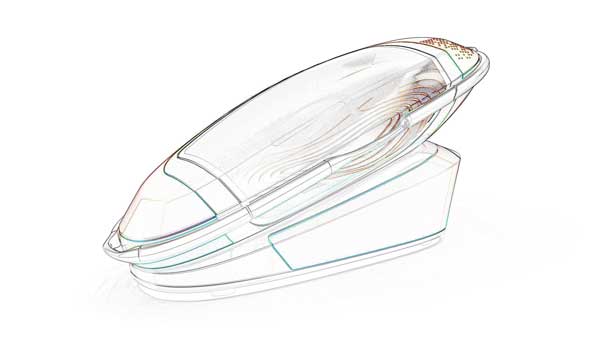 Where can I buy Sarco?
The Sarco is not and will not be for sale. The basic plans will be made available free on open source on the Internet. Detailed technical specifications will be published in future updates to The Peaceful Pill eHandbook. It will be up to the individual concerned to source a 3D printer and the requisite liquid nitrogen.
How much does Sarco cost?
The cost of Sarco will largely depend on what is charged by the 3D print shop. In March 2018 it was reported on CNBC that a car can now be printed for around US$7500. This gives some indication of current costs at least.
Where do I find a 3D printer?
Most office stores now offer small-scale 3D printing. There are also many cheap models you can buy for home use. However, this is a fast-changing field and it is easy to envisage that 3D print shops which print large-scale (required for Sarco) are not far off. When the technology becomes available, these stores will be everywhere and the cost will drop significantly.
Is Sarco biodegradable?
Sarco will be printed from a biodegradable wood amalgam.
Where do I get liquid Nitrogen?
Liquid nitrogen is generally available from welding and gas supplies.
Why does Philip Nitschke say that 'death by Sarco' will be euphoric?
The Sarco provides a hypoxic death. Hypoxia means low oxygen. This is the same as when a plane depressurizes. The experience of being in a low oxygen environment can be intoxicating. Just ask scuba divers.
Does Sarco have safeguards against misuse?

The detailed technical specifications and plans will only be available to subscribers to The Peaceful Pill eHandbook.  All purchasers of the eHandbook have their ID vetted.
A second safeguard is the AI (artificial intelligence) mental capacity test that will be incorporated into the design and use of Sarco.
To gain entry to Sarco, the person will need a code. This code will only be issued after the person has completed an online mental capacity test showing that they understand what they are doing, why they are doing and the consequences of their actions.
Failure to complete the test will result in the non-issuance of the essential code.
Besides, a Sarco will never lend itself to rash, impulsive action. While 3D printing will surely become faster as the technology improves, it will never be fast. Use of a Sarco will require significant planning ahead. This will serve to protect the vulnerable from acting irrationally.
If you are reading this page and need counselling, you can contact:
USA: National Suicide Prevention Hotline on 1 800 273 8255
UK: The Samaritans on 08457 90 90 90
NL: Zelfmoordpreventie 113-onlinetel of 0900 0113 of www.113.nl
Australia: Lifeline on 13 11 14