August 19, 2017
Euthanasia Flash Mob on Gold Coast
On Saturday 19 August, the Exit community came together to celebrate Philip Nitschke's 70th Birthday and Exit International's 20th Birthday.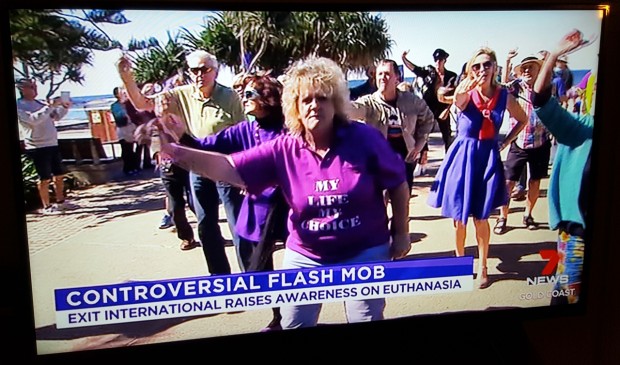 Watch Now on Vimeo
Over 50 people of all ages took place in an impromptu flash mob dance to Bon Jovi's anthem, 'It's my life'.
It was great fun and the dance was completed before the Gold Coast Council could shut the event down.
Happy Birthday Philip!