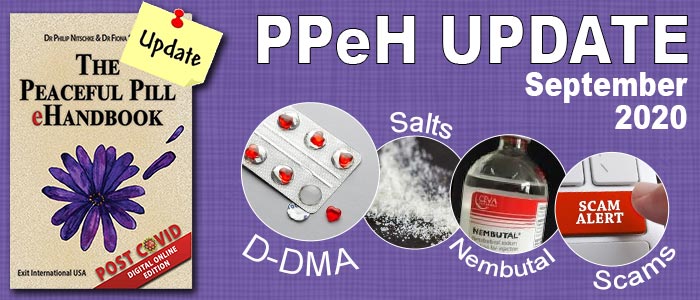 Peaceful Pill eHandbook

Massive Multi-Topic Update

New Chapter - Physiology of a Good Death Explained

Hypoxic Hypoxia (eg. Sarco)
Hypemic Hypoxia (eg. Nitrite)
Ischemic Hypoxia (eg. Chloroquine)
Histotoxic Hypoxia (eg. Azide)

New Chapter - New US Lethal Drug Mixtures (inc D-DMA)
Nitrite News
Nembutal Scams Update
Pegasos Update
Sarco X Update
Dark Web Nembutal Update
* Other language editions updates coming soon.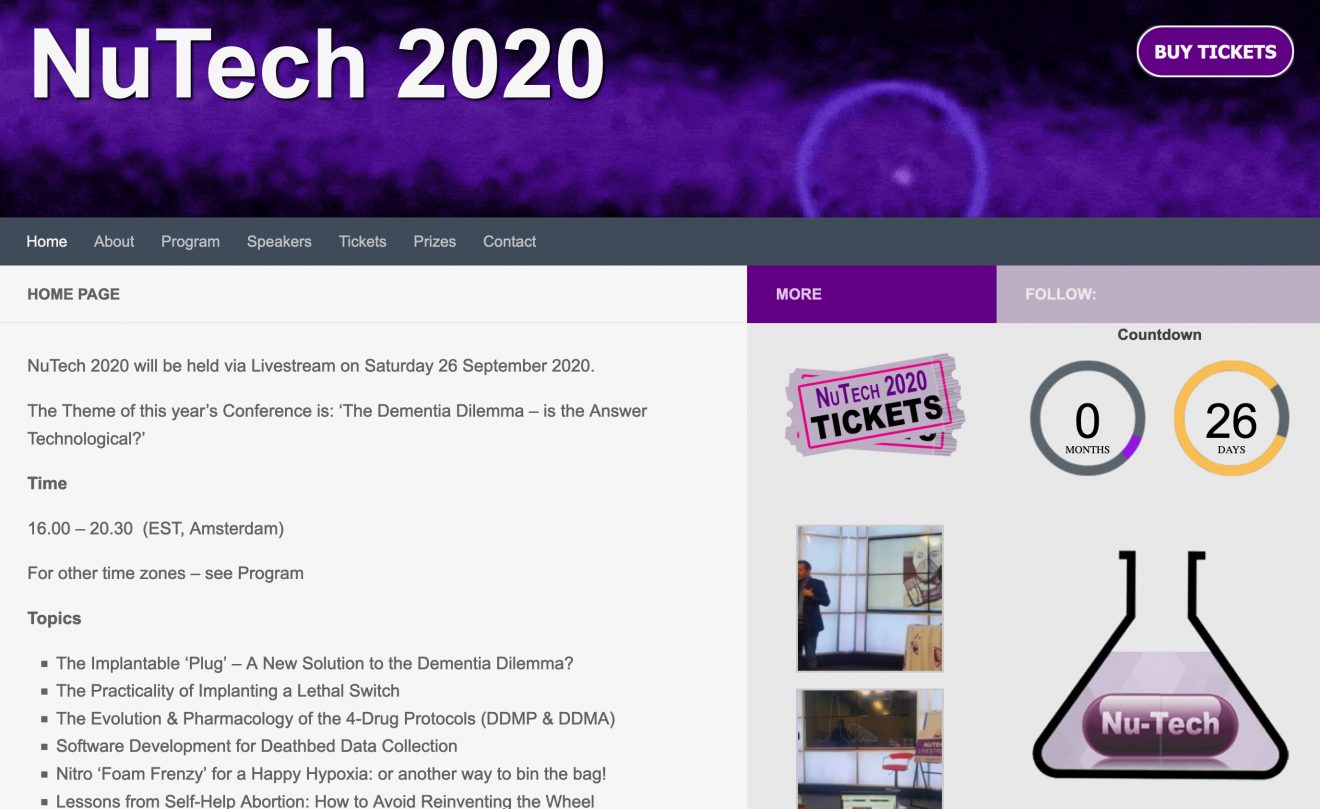 Register Now - Sat, 26 September 2020

NuTech 2020 Online Conference

Exit International
Final Exit Network (USA)
Ultime Liberté (FR)
Cooperatie Laatse Wil (NL)

Implantable 'Plug' – A New Solution to the Dementia Dilemma?
Practicality of Implanting a Lethal Switch
Evolution & Pharmacology of the 4-Drug Protocols (DDMP & DDMA)
Software Development for Deathbed Data Collection
Nitro 'Foam Frenzy' for a Happy Hypoxia: or a New Way to Bin the Bag!
Lessons from Self-Help Abortion: How to Avoid Reinventing the Wheel
Methoglobinaemia & the Nitrite Conspiracy: Holy Grail or Failed Dream?
New Strategies for Bio-Body Disposal
Monoxide Magic – The Dry Powder Generator
Common Gases Generator –Making Gas?
PPeH Subscribers $30, Public $50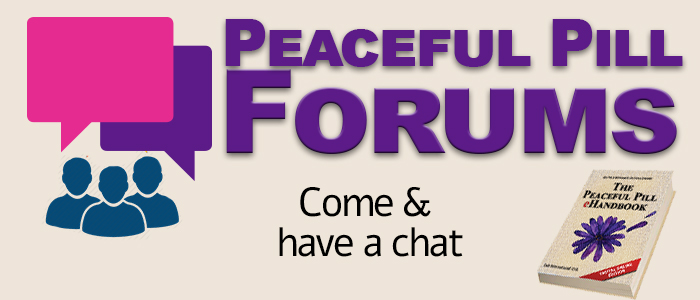 Join Now - It's Free

Exit Members & PPeH Subscribers
Don't be alone during the pandemic. The Exit International Peaceful Pill Forums provide a safe, friendly online space to meet up with other Exit Members / PPeH Subscribers for a coffee & chat or to get questions answered.


US +1 360 961 1333 || NL +31 6 23 82 95 82 || UK +44 7883 509 765 || Aus 1300 10 3948