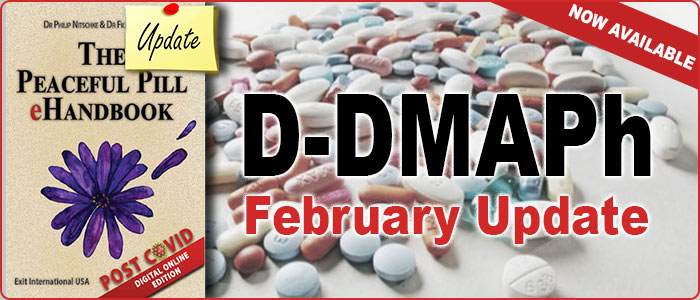 February 2021 PPeH Update - Now Available
The new Peaceful Pill

e

Handbook update features a review of the ground-breaking research of some of the doctors who work under California's End of Life Option Act.


These physicians are undertaking game-changing research in the area of orally-administered, lethal drug combinations.


Innovations developed in the US, and detailed in the

e

Handbook, have direct relevance to global DIY elective death strategies.


Readers will note that the book has had a substantial Contents reorder with significant changes to the Chapters: The Lethal Mixtures, Salts & Amitriptyline


Valentines Day Special - 10% Discount
All Books - All Languages
Share the love on Valentines Day with the gift of a Peaceful Pill eHandbook to the one you love and start the conversation of when and how you want to end your days.


The 10% discount applies to all books in all languages.


Use the coupon code ILOVEYOU at check-out.


Sale ends midday Monday 15 February GMT.
* Note - the usual provisos apply. You must be > 50 years & of sound mind. Seriously ill people are welcome, regardless of age. Please note, this coupon cannot be used in conjunction with any other coupon & does not apply to renewals.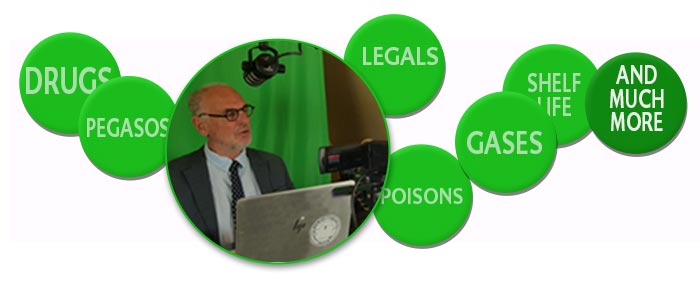 March 2021 Exit Snippet - 'The Gases'
The next Exit Snippet (mini, online workshop) will be held on Wednesday, 3 March @ 21.00 GMT.
March Topic: The Gases: inert or lethal, physiology, pros/cons, sources, dangers & legals (Nitrogen, Helium, Argon, CO & others)


Free - Exit Members
Current PPeH Subscribers - $22.5o
Snippet Recordings

Snippet recordings will be made available in the coming days via the Yudu platform (watch this space)

Snippet Program

3 February: The Salts - the growing use of sodium nitrite
3 March: The Gases - inert or lethal for a peaceful DIY death
7 April: Premedication & Potentiation - to ensure reliability

Time Zones


Amsterdam - 22.00 (Wed 3 March)
Los Angeles - 13.00 (Wed 3 March)
NYC - 16.00 (Wed 3 March)
Sydney - 8am (Thurs 4 March)
Wellington - 10am (Thurs 4 March)
* The usual provisos of > 50 years, sound mind & photo ID apply
* Registrations for the March snippet close Monday 1 March 2021
* Snippets include audience Q&A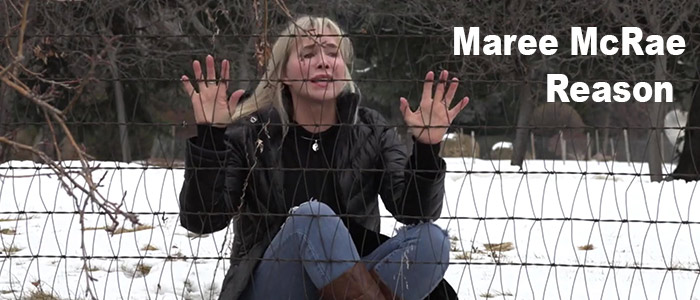 Exit Member Spotlight

Maree McRae

The Exit community is comprised of many wonderfully talented and inspirational individuals who share a passion for the belief that their life (& death) is their own.


This week, we introduce Denver-based singer/ songwriter, Maree McRae.


It is very likely that Maree is already well-known to our Nth America members (given her highly successful career in the US), so in this missive we want to share her music with everyone who has yet to listen.


Maree's songs can often be heard in the Exit Amsterdam office. Philip Nitschke says of Maree's music, 'her songlines tell stories past and present and fill our days (especially during lockdown) with warmth, circumspection but also with optimisim'.


Maree recently sent Exit her beautiful song Reason


US +1 360 961 1333 || Aus 1300 10 3948 || NL +31 6 23 82 95 82 || UK +44 7883 509 765