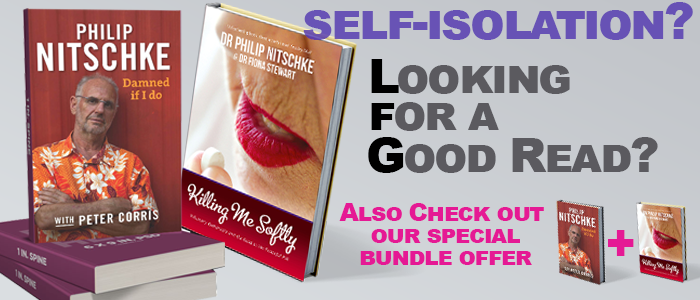 To help pass the time while stuck at home, Exit has bundled some of our best reads.


During Covid, Exit offers $20 discount when Killing Me Softly & Damned If I Do are purchased together.


Killing Me Softly (Penguin) - authored by Philip Nitschke and Fiona Stewart, Killing Me Softly provides the framework within which to understand why a good death is a human right for all rational adults, rather than a medical privilege reserved only for the very sick. To be aware of this background is to better understand today's global debate with all its intricacies and intrigue.


Damned If I Do 'the autobiography' (Melbourne University Press) - written with the late Peter Corris, Damned If I Do examines Philip Nitschke's journey thus far: from boyhood in the South Australian bush to student activism and a hotbed of social and political issues that have included Aboriginal land rights and nuclear disarmament and, finally, assisted suicide.


Never one to shirk controversy, Philip's belief that all rational adults should have the means to end their lives peacefully and reliably has seen him challenge the medical and political establishment ... and it's not over yet!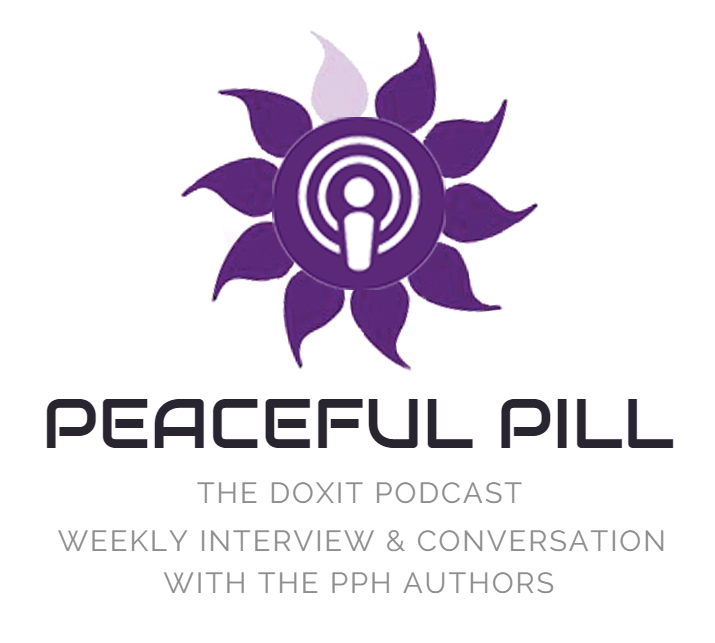 New Weekly 'Doxit Podcast'
Commencing 15 April, Exit International will host a new public Podcast series with the authors of the Peaceful Pill eHandbook.


Drs Philip Nitschke & Fiona Stewart will discuss the main AS/ VE news of the week. One episode each month will be devoted to the latest update to the Peaceful Pill eHandbook.


The Doxit Podcasts begin with an in-depth discussion of Covid-19 (the April PPeH update is on the pandemic) and what it means for the 'good death' movement.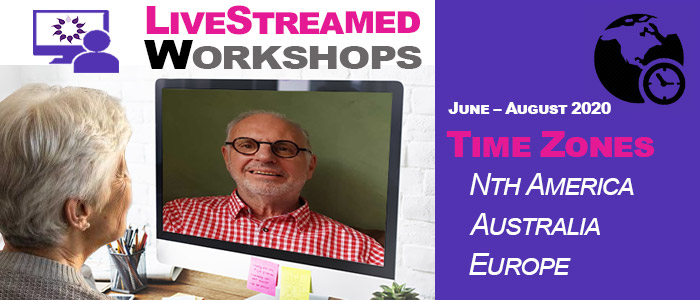 Livestream Workshops Dates Confirmed

Exit will be holding the following Livestream Workshops with Participant Q&A:


Australia/ NZ
Saturday 20 June @ 15.00 AET (13.00 in the West)



Nth America
Saturday 18 July @ 11.00 CDT (12 noon Eastern, 9.00 Pacific)


Europe
Saturday 15 August @ 14.00 DST (13.00 in London)


Online Workshops are

FREE

for Exit members.
Discounts apply to current PPeH Subscribers.
All Workshops are conducted in English.
The duration is 3 hours with several tea/ coffee breaks midway.
The usual Provisos apply: over 50 years & of sound mind & ID may be required.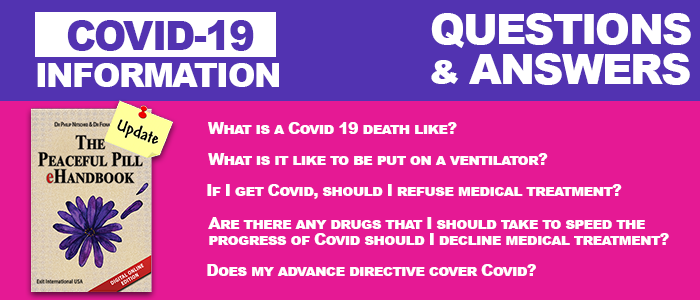 Peaceful Pill eHandbook Update - Coming 15 April
The Peaceful Pill eHandbook will publish a special Covid-19 Update Chapter on 15 April 2020.
What is a COVID-19 death like?
What is it like to be put on a ventilator?
If I get COVID, should I refuse medical treatment?
Are there any drugs that I should take to speed the progress of COVID should I decline medical treatment?
Does my advance directive cover COVID?
All language editions are included.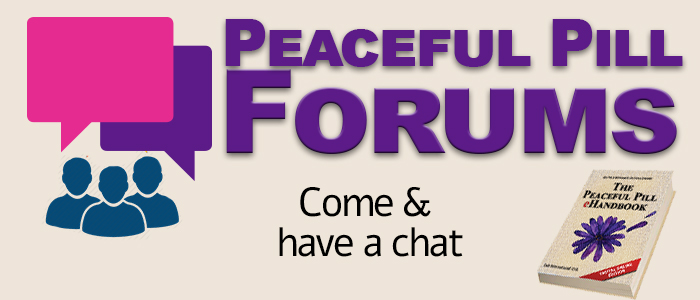 The Peaceful Pill Forums are the safe online conversation space for members of Exit International and subscribers to the Peaceful Pill eHandbook.


Topics covered this week:

Where's the best place to store my drugs?
'Yikes I've been welfare checked'
What is the 'Conscience & Religious Freedom Division'? What the heck?
US +1 360 961 1333 || NL +31 6 23 82 95 82 || UK +44 7883 509 765 || Aus 1300 10 3948