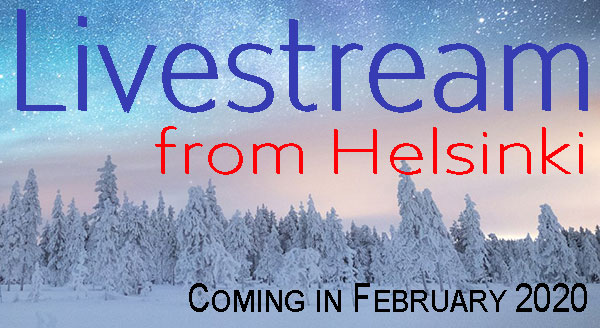 Livestream - Helsinki, Finland
15.00 EET, Thursday 6 February 2020
The Livestream will comprise 2 Parts:
Exit public meeting titled 'End of Life Rights as the Ultimate Human Right'.
Outline, display, discussion & Q&A on the 'R2D DeBreather'
Helsinki Livestream Registrations are now Open
TIME: 15.00 EET (Eastern European time)
DAY: Thursday 6 February 2020
PLACE: Forum Marski 1 (Mannerheimintie 20B) Helsinki


15.00 EET – (Eastern Europe Time – Helsinki Time)
14.00 CET (Central Europe Time)
13.00 GMT (Greenwich Mean Time)
08.00 EST (Eastern Standard Time – USA)
05.00 PST (Pacific Standard Time – USA)
00.00 AEDT (Australian Eastern Daylight Time + 1 day)
Livestream duration will be ~90 minutes (with a coffee break after 45 minutes).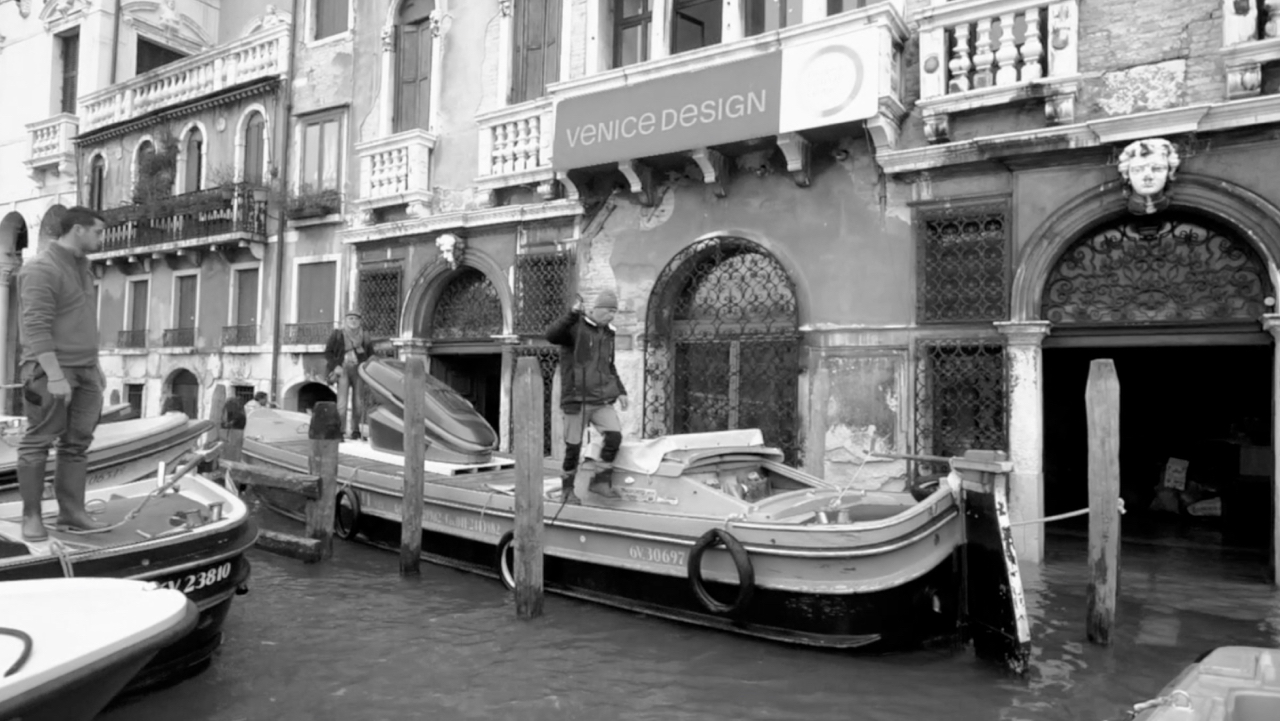 Sarco Leaves Venice Design 2019 (IT)

for Cube Design Museum 2020 (NL)
Exit is very pleased to advise that Sarco has now travelled north from Italy back to its home country of the Netherlands where it will open in a New Exhibition at the Cube Design Museum in Kerkrade.


Verwacht: (Re)design Death is a new exhibition of 'Dutch and international design projects related to death and the rituals surrounding it.'


'(Re)design Death' opens on 10 February 2020.
Cube Design Museum is at: Museumplein 2 6461 MA Kerkrade NL


Exhibition dates: 11 February 2020 - 24 January 2021.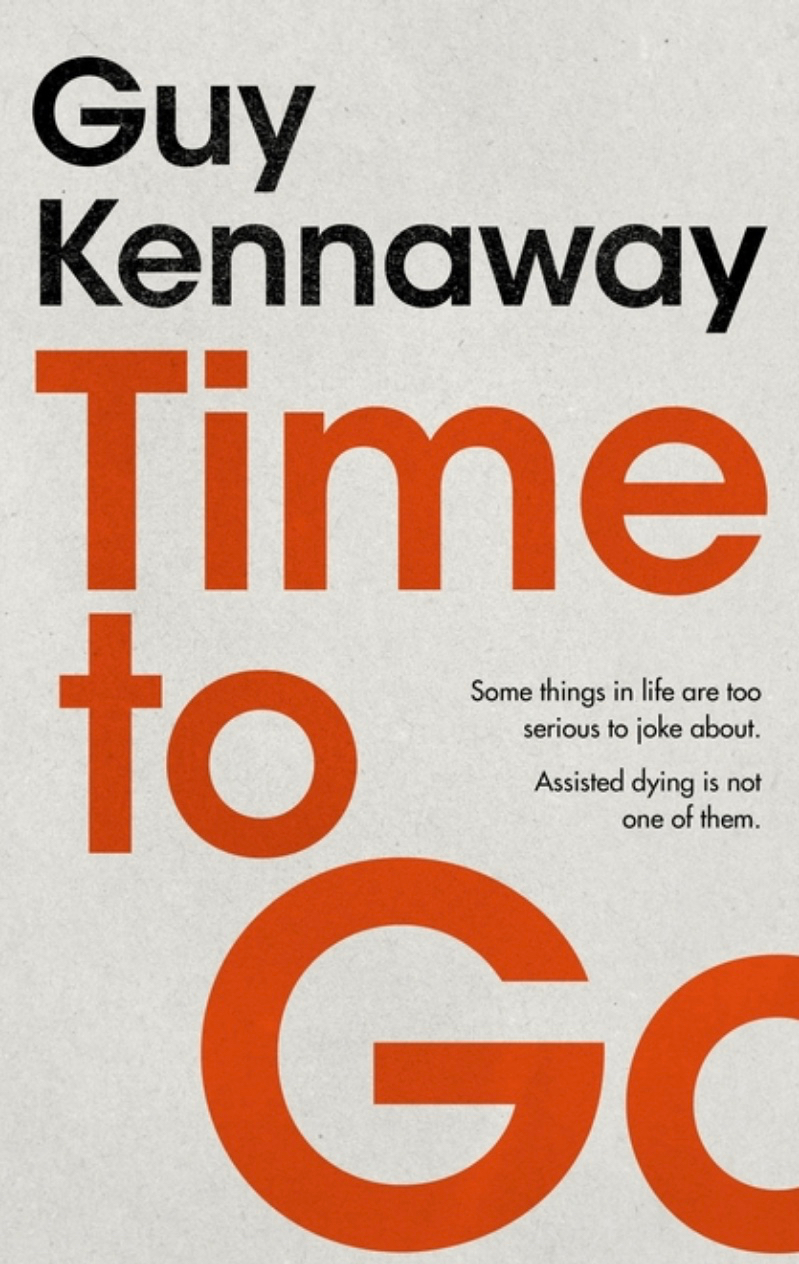 Sarco gets First Literary Mention
Exit was delighted to learn that the Sarco 'machine' has received its first literary mention in Guy Kennaway's highly entertaining book about his mother Suzy's tragi-comic search for the right end of life option, Time to Go.


'I passed her a magazine article about an invention called the Sarco, which the maker described as a suicide machine. It enables its occupant - it said - to kill themselves at the press of a button. You climbed into something that looked like a car roof box which then filled with nitrogen and gently suffocated you. 'It looks expensive', she tutted. 'And anyway, how would we get it up the stairs? What about the paintwork?'
I thought that a comforting concern. There was life in her yet if she was worrying about the decor. I actually didn't want her to die ...'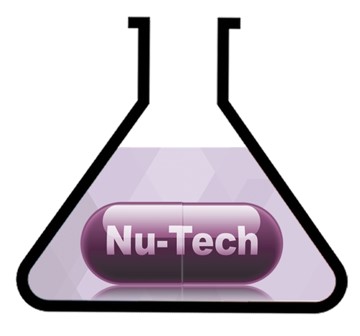 NuTech Dublin 2020

Sunday 7 June 2020

NuTech will be held in Dublin, Ireland on Sunday 7 June 2020.


Topics currently scheduled include:

The inorganic salt DIY revolution
Artificial Intelligence - its role in determining mental capacity
Device implantation - is this the answer to the dementia dilemma?
Internet encryption, the dark web and crypto-currency: their role in DIY end of life methods.
Guest speakers to be announced.
Expressions of Interest are now invited from interested inventors/ researchers/ commentators who would like to present.


NOTE: NuTech will be liveStreamed from Dublin.

Attendance in the room at NuTech will be free (on approval).
Tickets for online Livestream attendance - available in March 2020.
An Exit workshop will be held in Dublin on Saturday 6 June 2020.
Details of venue & times to follow.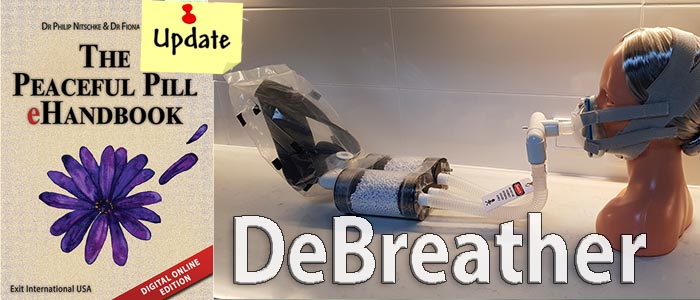 DeBreather Update Now Available

Peaceful Pill eHandbook 2020

The January 2020 update to the Peaceful Pill eHandbook is now available.


The topic of this month's update is the new R2D DeBreather device.


Full details of Exit's 'final analysis' can be found in the new chapter, inc videos.


The device goes on sale in the US (shipping globally) on 1 February 2020.


All inquiries regarding the DeBreather should be directed to its inventor, not to Exit. This is

not

an Exit invention! Details in the eHandbook.


The R2D DeBreather was first exhibited at NuTech in Toronto in 2017.