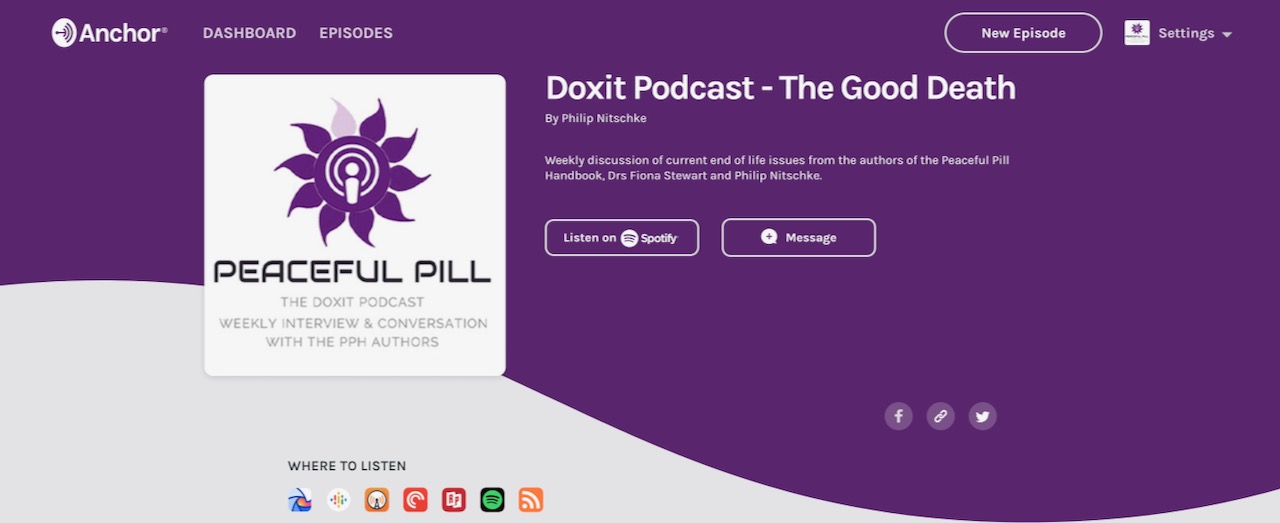 Doxit Podcast No 3 - Happy Hypoxia / Dementia
The Doxit Podcasts is a new weekly discussion series on end of life issues with the authors of the Peaceful Pill eHandbook, Drs Philip Nitschke and Fiona Stewart.


This week's podcast examines the media hype around 'happy hypoxia' and takes a look at the Dutch Supreme Court decision on dementia and advance directives.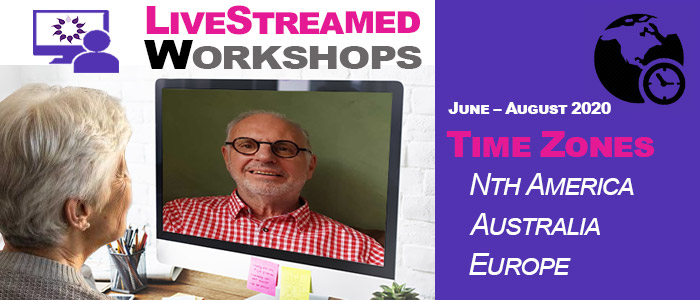 Australian Workshop Registrations
- Now Open -
The first Exit online Workshop for 2020 is just a few weeks away. The Australian workshop will be held:

15.00 AET, Saturday 20 June 2020
Registrations are now open.
Workshops are free for Exit members, discounts apply to current PPeH Subscribers.
Workshop attendees must be 50+ years and of sound mind. Photo ID may be required.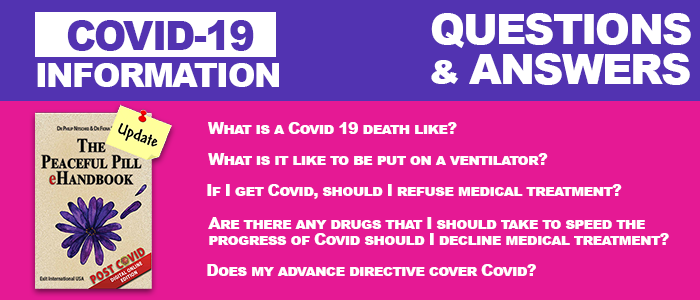 Peaceful Pill eHandbook COVID-19 Update
Now Available in ALL languages.

AU/NZ 1300 10 3948 || NL +31 6 23 82 95 82 || US +1 360 961 1333 || UK +44 7883 509 765