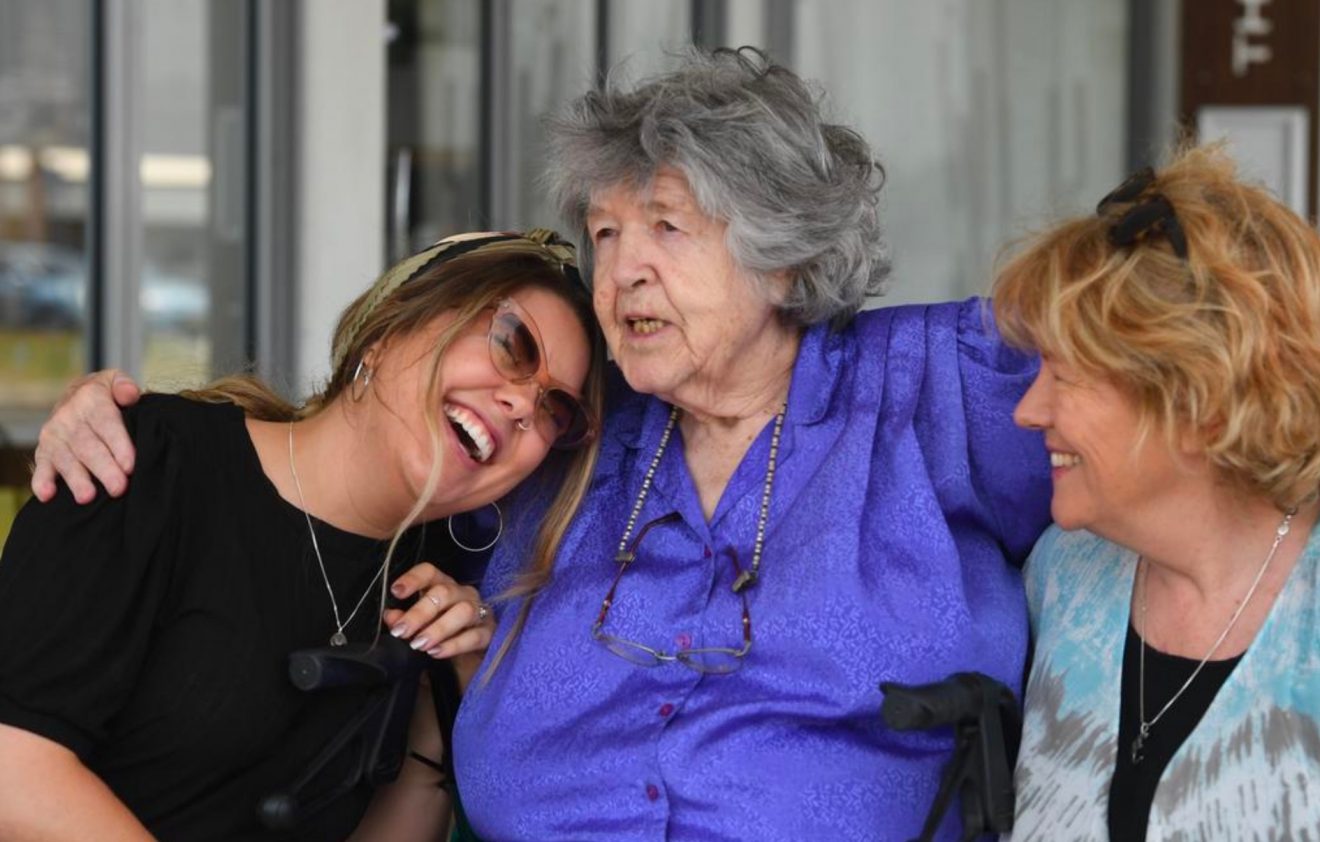 Laura's Choice (Cover Story)

A new documentary on the quest to die
when you are not sick ...
Laura Henkel (90 years) died at Pegasos clinic near Basel on 19 December 2019.


While Australians travelling half way across the world to Switzerland is hardly a new story, it is not often that someone who is old, but not sick, makes the big trip. But this describes South African-born Laura to a tee.


Like many Exit members, Laura saw the 2018 global media story about 104-year old West Australian ecologist, Professor David Goodall.


Like David, Laura had always strongly believed that she had the right to end her life when she wanted. She saved her pension for decades before to ensure the Swiss option would be open to her when she might need it.


'Laura's Choice' is due for completion in the second half of 2020.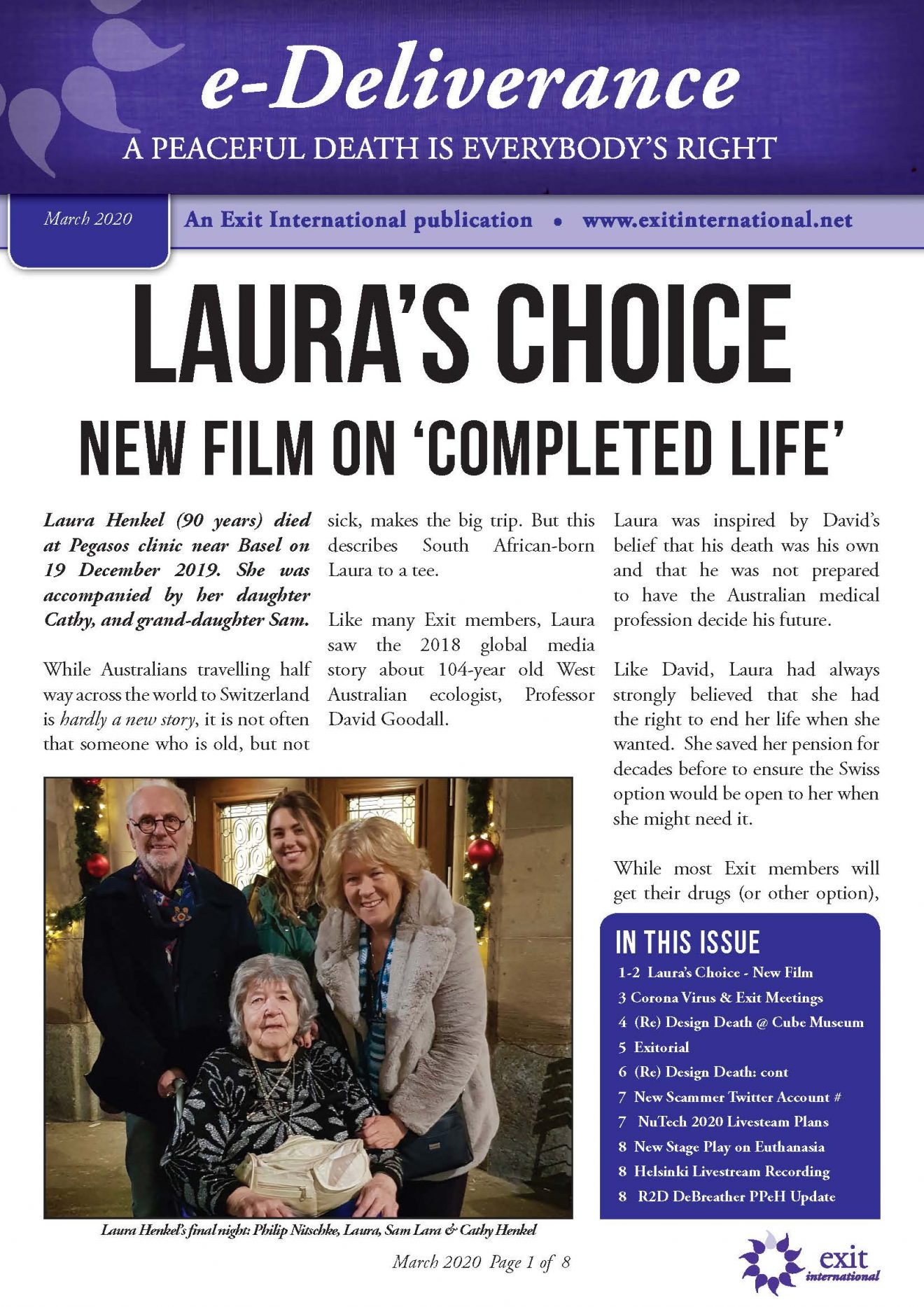 March 2020 Exit Deliverance Newsletter
Contents
Laura's Choice – New Film
Corona Virus & Exit Meetings
(Re) Design Death @ Cube Museum
Exitorial
New Scammer Twitter Account #
NuTech 2020 Livesteam Plans
New Stage Play on Euthanasia
Helsinki Livestream Recording
R2D DeBreather PPeH Update
* Archived editions of Deliverance can be found on the Exit website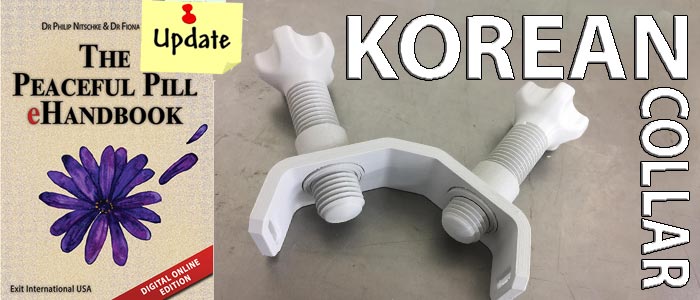 March 2020 Peaceful Pill eHandbook Update

The March PPeH update will be published 15 March.


The Korean Collar
Forthcoming Nembutal News from Peru & Mexico
Australia 1300 10 3948 || US +1 360 961 1333 || NL +31 6 23 82 95 82 || UK +44 7883 509 765