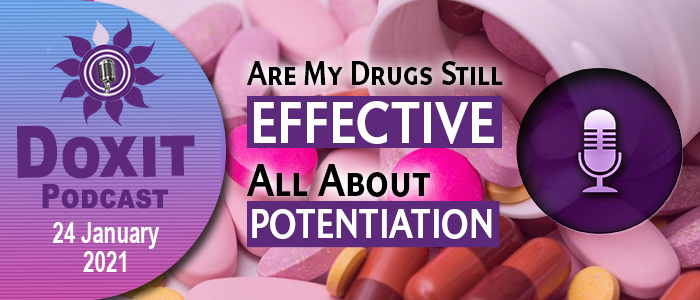 New Doxit Podcast

Premedication & Potentiation

This week's Doxit Podcast discusses the January 2021 update to the Peaceful Pill eHandbook.


The January 2021 PPeH Update features a new Chapter titled 'Premedication & Potentiation'. If you are seeking clarification and more information on the issues raised, then you are invited to tune in to hear authors, Philip Nitschke & Fiona Stewart, in conversation.


The new Chapter is especially relevant if one has drugs that are long past their use-by date or from a dubious source or have doubtful purity.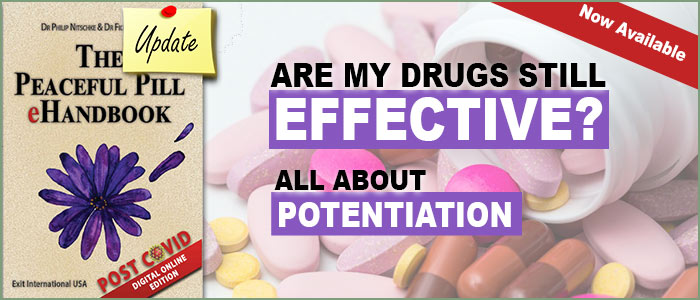 January 2021 PPeH Update - Now Available
Potentiation & Premedication are the Topics of this month's Update.

Also included in the January update, in response to reader feedback are two new pages on the 4th lethal inorganic salt.



Exit Snippets - Register Now
Exit Snippets commence Wednesday 3 February 2021.
The first snippet topic is: The Salts - How the inorganic salts have changed the face of the DIY right to die movement


Private, Online Monthly Mini Workshops (70 minutes duration)
Topic-Specific
Exclusively for Exit Members (free) & PPeH Subscribers (US$22.50)
All Meetings - 1st Wednesday of the month @ 21.00 GMT


Amsterdam - 22.00
Los Angeles - 13.00
NYC - 16.00
Sydney - 8am (+1 day - 1st Thursday of the month)
Wellington - 10am (+1 day)
* Registrations close Monday 1 Feb (Monday week).
** The usual provisos of > 50 years, sound mind & photo ID apply
Aus 1300 10 3948 || NL +31 6 23 82 95 82 || US +1 360 961 1333 || UK +44 7883 509 765