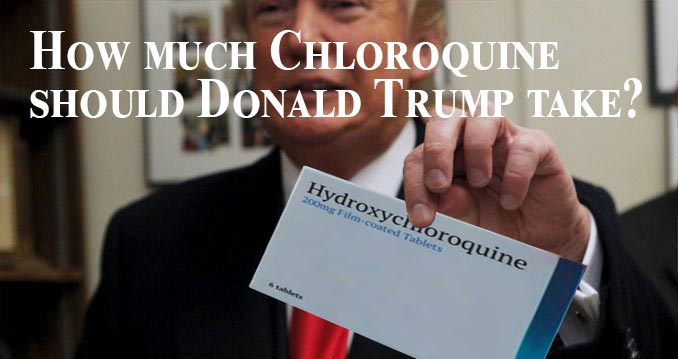 Peaceful Pill eHandbook June 2020 Update
Part I - Now Available

This month's Peaceful Pill eHandbook update features a new Chapter on Chloroquine, the alleged COVID-19 'game changer'.


The Difference between Chloroquine Phosphate & Hydroxychloroquine
Preparation & Administration
Potentiating & Supplementary Drugs
Donald Trump's Dose Instructions
Other language editions updates will be forthcoming.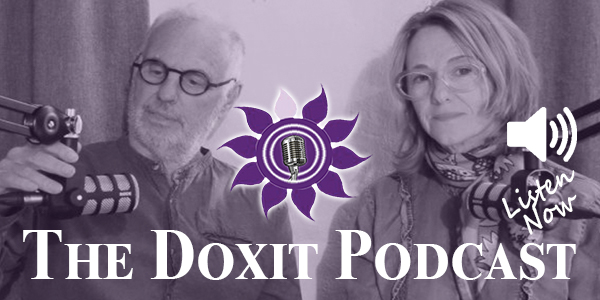 The Rise & Fall of Chloroquine
This week's Doxit Podcast focuses on the Rise and Fall of Chloroquine in the public imagination.


More specifically, Philip Nitschke & Fiona Stewart discuss the pros and cons of Chloroquine as an end of life drug: noting that its availability (or lack thereof), has led to a drastic re-rating of Chloroquine in the Exit 'Reliability - Peacefulness - Availability' (RPA) Test in the Peaceful Pill eHandbook.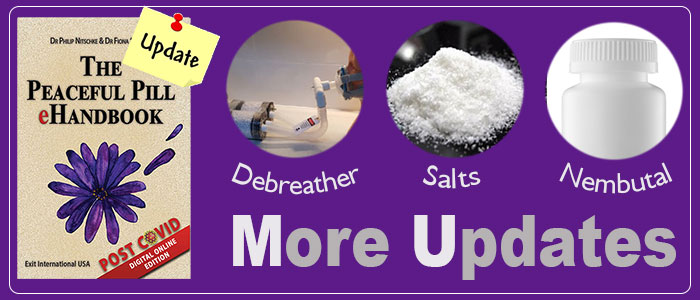 Peaceful Pill eHandbook June 2020 Update
Parts II, III & IV - Now Available

Also covered in this month's Peaceful Pill eHandbook are important changes to the following Chapters:

Inorganic Lethal Salts
Availability of Nembutal
R2D DeBreather
Other language editions updates will be forthcoming.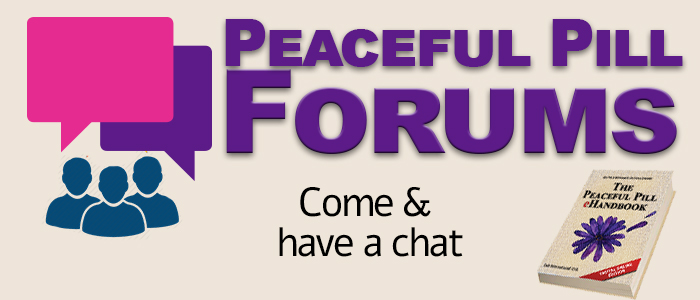 Now Open

In this era of shelter-in-place and home confinement (especially if you are elderly or seriously ill), the Peaceful Pill Forums provide a safe, friendly online space to meet up with other Exit Members / PPeH Subscribers for a coffee & chat or to discuss more specific information (relating to the Peaceful Pill eHandbook).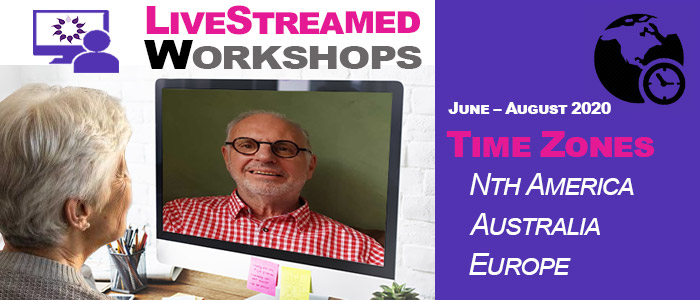 Livestream Australian Workshop

Saturday 20 June 2020
Exit will be holding our first Livestream Workshops with real-time Participant Q&A in Australia at @ 15.00 AET (13.00 in the West).
Online Workshops are

FREE

for Exit members.
Discounts apply to current PPeH Subscribers
The duration is 3 hours with several tea/ coffee breaks midway.
Attendance: over 50 years & of sound mind. ID may be required.
Exit Masks for the Good of All!
During the French 'confinement' Exit's French translator, Guylene Surrel, has been busy making masks in her home 'atelier' for her community in the Loire Valley. A woman of many talents and not just English to French translations.
US +1 360 961 1333 || NL +31 6 23 82 95 82 || UK +44 7883 509 765 || Aus 1300 10 3948