The 'End of Trump' Flash Global Sale

10% off All Books

To celebrate the global return to civility, decency and dignity, Exit is holding a flash 24 hour SALE offering 10% discount off all books, all languages, print & online.

Coupon: JOE2020 at checkout


Congratulations Joe Biden & Kamala Harris!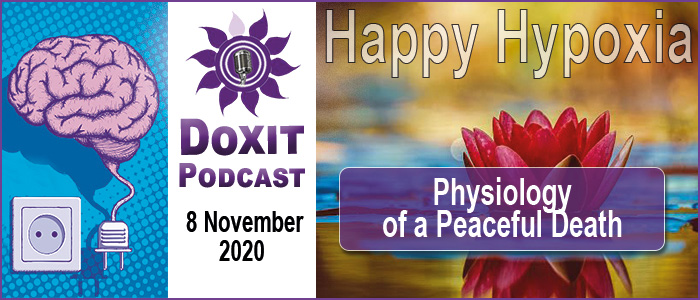 New Doxit Podcast
Why certain drugs & methods work better?
A peaceful, reliable death is a matter of physiology and science, not good luck.
Therefore, it is incumbent on us all to have some background in order to understand how things work & to avoid foolish mistakes?


In this week's Doxit Podcast we discuss how each approach in the PPeH can be categorised on the basis of the type of Hypoxia it provides. And the significance of these categorisations in deciding what works for you in terms of peacefulness and reliability - where does the happy hypoxia lie & how to get it?


This 'Physiology of a Good Death' Podcast follows from the recent update to the Peaceful Pill eHandbook of the same name.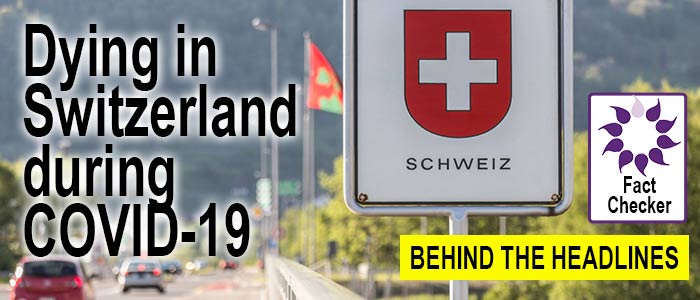 The Truth About Dying in Switzerland
During COVID-19

The so-called News Story of the Week concerned an anonymous 45-year old British woman with breast cancer who went public on her plans to go to Dignitas for a VAD (Voluntary Assisted Death).


Media reports claimed 3 things:


1. she had to go early to avoid lockdown
2. she had to go alone (because of COVID) &
3. she needed a 'personal exemption' from the Swiss Government


While Point 1 has since been clarified, Points 2 & 3 are 'fake news' in that they are misleading and even harmful to others planning on similar travel.


COVID-19 has NOT stopped people traveling to Switzerland to die.
COVID-19 has NOT stopped family and loved ones from accompanying them.


Visit our BLOG to learn the true situation regarding VADs in Switzerland during COVID-19.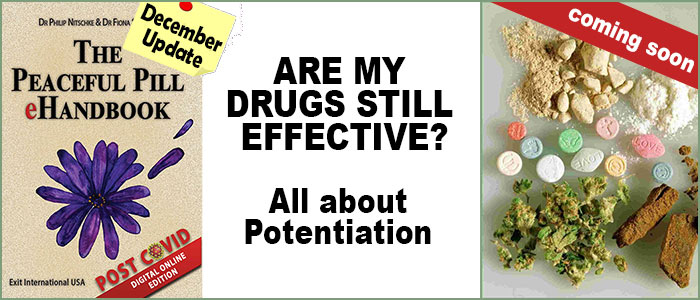 Coming in December 2020

Peaceful Pill eHandbook Update
The December 2020 Update to the Peaceful Pill eHandbook will focus on the issue of potentiation (making one's drugs more effective), as it applies to all drug methods discussed in the book. This will be the final update for 2020.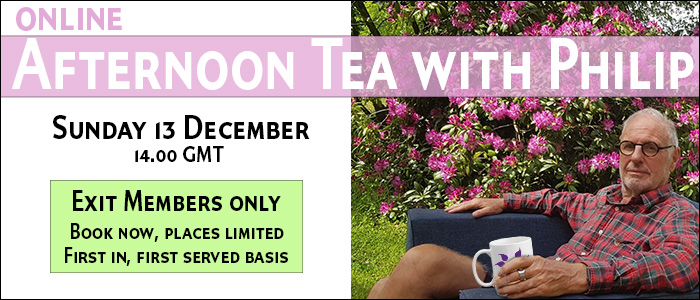 Reserve your Place Now
A few places remain for a special end of year Afternoon Tea with Philip Nitschke on Sunday 13 December, at 14.00 - 15.00 GMT.

This free event is exclusive for Exit Members, but bookings are essential.
This event is timezone-friendly to the UK and the EU. All welcome.
NL +31 6 23 82 95 82 || US +1 360 961 1333 || UK +44 7883 509 765 || AU 1300 10 3948 || NZ +64 9889 0964