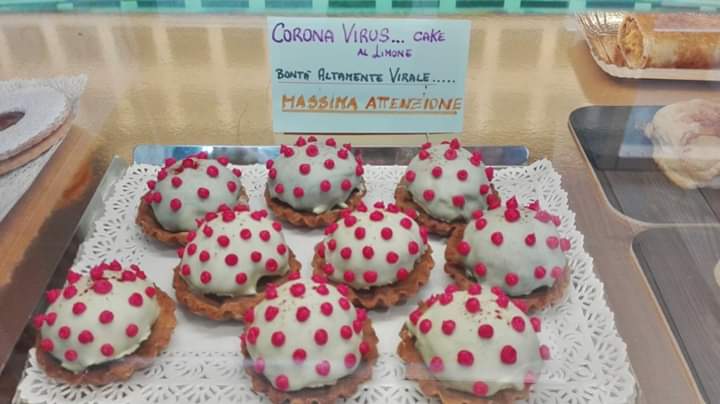 Corona Virus & Exit Meetings?
Since our last Exit News reporting the delay in the shipping of the DeBreather due to Corona, things have changed rapidly.


At the current time, Exit is closely monitoring the situation, given we have forthcoming meetings in Paris, London, Dublin and Australia (the 2020 tour).


The Paris workshop will be going ahead (simultaneous translation from English to French) on Friday 3 April (unless the French government rules otherwise in regard to all public/ private gatherings).


With Dragon Hall booked for the London workshop on 30 May, it is expected that this meeting, too, will go ahead as planned. However, this will be confirmed at a later date.


At the current time the Dublin workshop cannot be confirmed. Further announcements on its likelihood will be made in the coming months.


The NuTech conference on Sunday 7 June is, primarily, a livestream event. The location from where it will be streamed will be confirmed within the coming months.


* In following WHO and public health authority advice, Exit will provide hand sanitizer at our meetings and ensure that the afternoon tea biscuits are individually-wrapped to minimise any risk of contagion.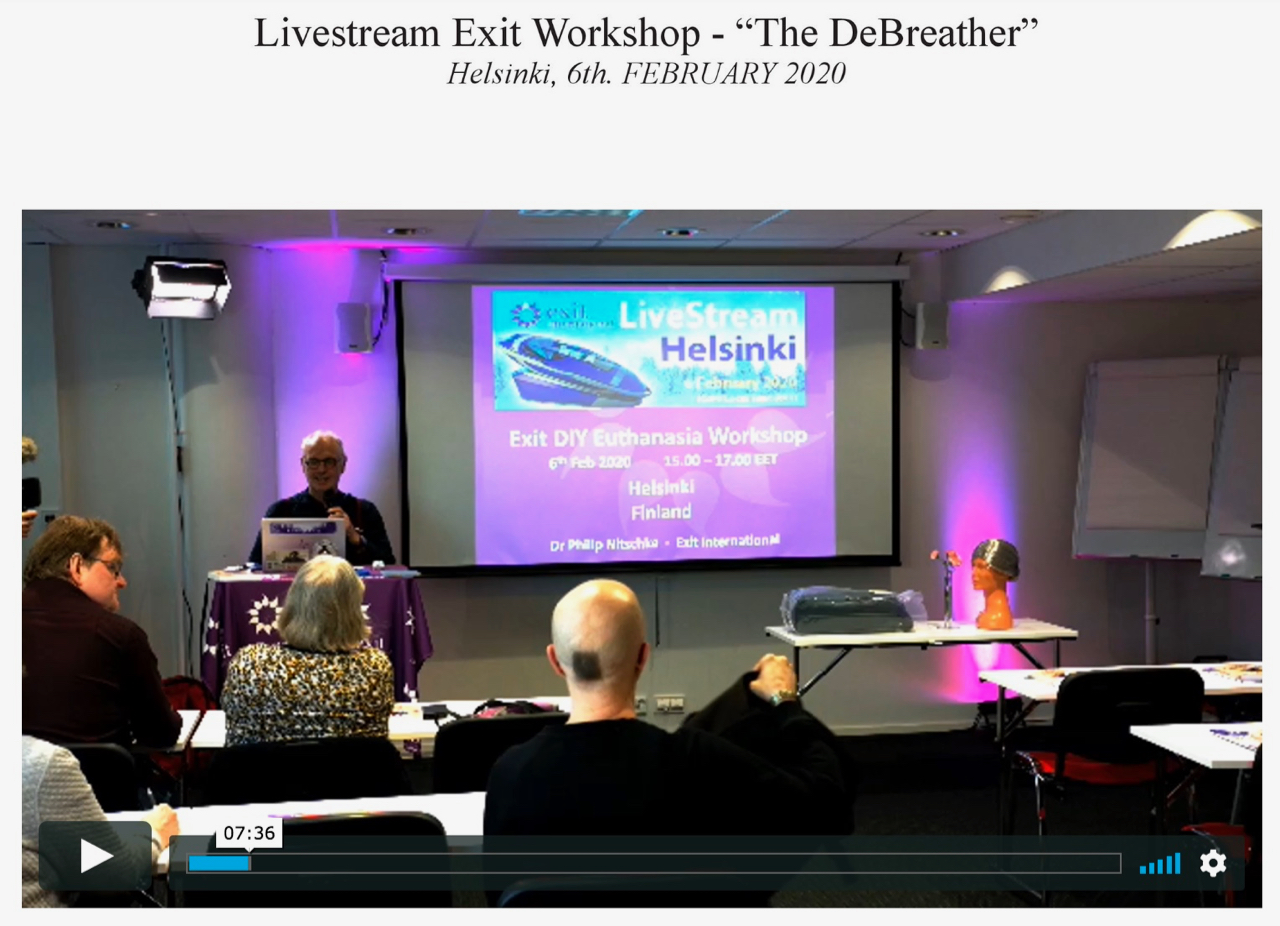 Helsinki Livestream Recording - Now Available
Exit is pleased to announce that the recording of the 6 February 2020 Helsinki Livestream is now available.


Peaceful Pill eHandbook subscribers (all languages) can find

all

past recordings on the

final page

of their eHandbook. Click on 'Recordings' and select 'Helsinki'.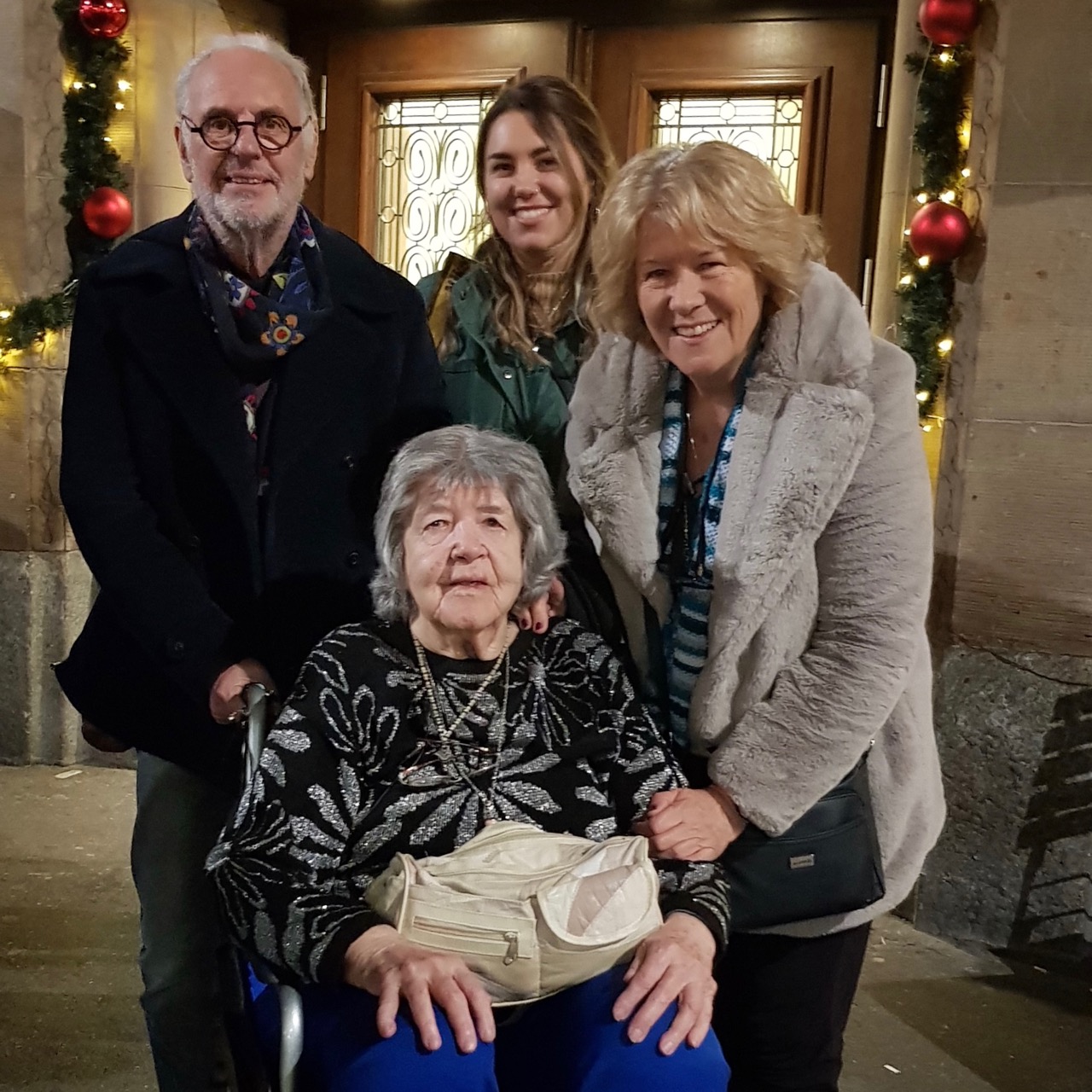 Laura's Choice - New Feature Documentary
Laura Henkel had just turned 90 when she died at the Pegasos Swiss Association clinic in Liestal, Switzerland on Thursday 19 December 2019.


While not terminally ill (and hence unable to use any existing VAD law in Australia), Laura had always said she wanted to end her life on her own terms.


The decision was hers alone ...


Laura Henkel is one of a new generation of older men and women who feel it is their human right to exit when they want.


They have lived fulfilled lives but feel 'now is the time to go'.


As Lisette Nigot said in the AHOIT (Ahead Of Its Time) documentary 'Mademoiselle & the Doctor' by Janine Hosking in 2004 'I want to enlist before I am called'.


* Laura Henkel is seen on her final evening in Basel with Philip Nitschke, daughter Cathy Henkel & granddaughter Sam Lara. Cathy and Sam are co-directors on the new documentary.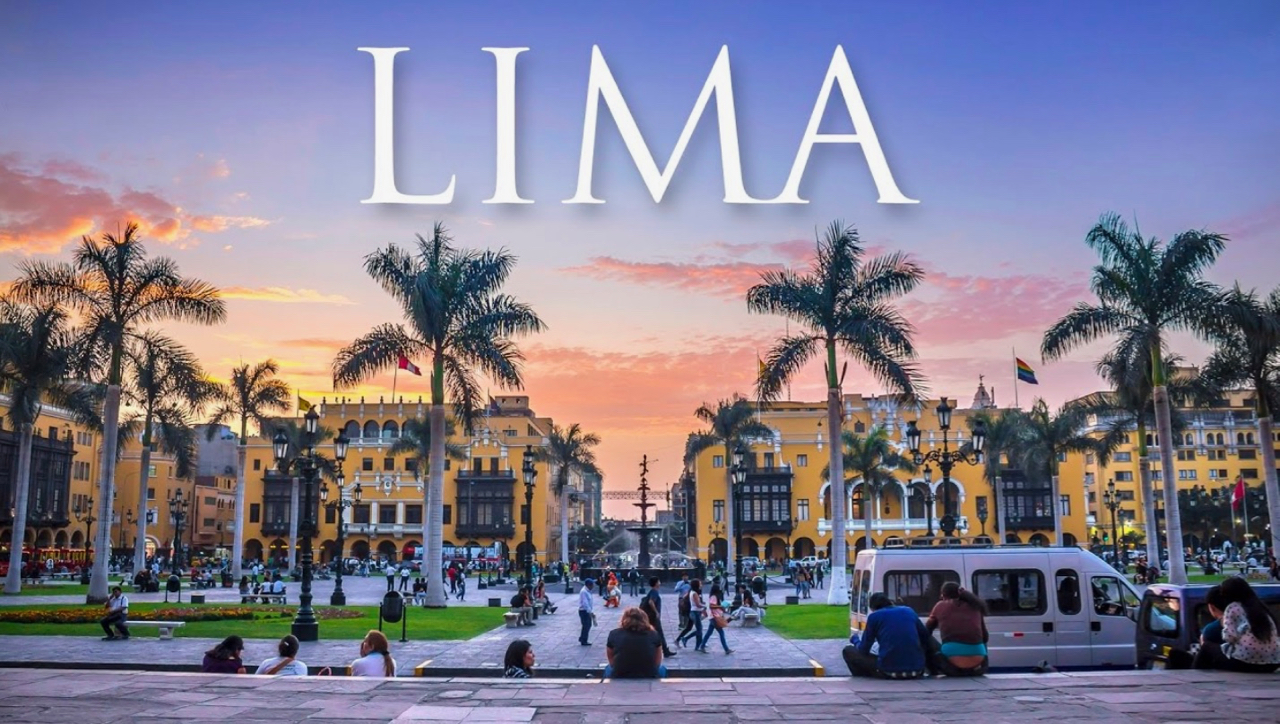 March 2020 Peaceful Pill eHandbook Update

The Korean Collar
Good News from Lima
Bad News from Mexico City
* Available 15 March 2020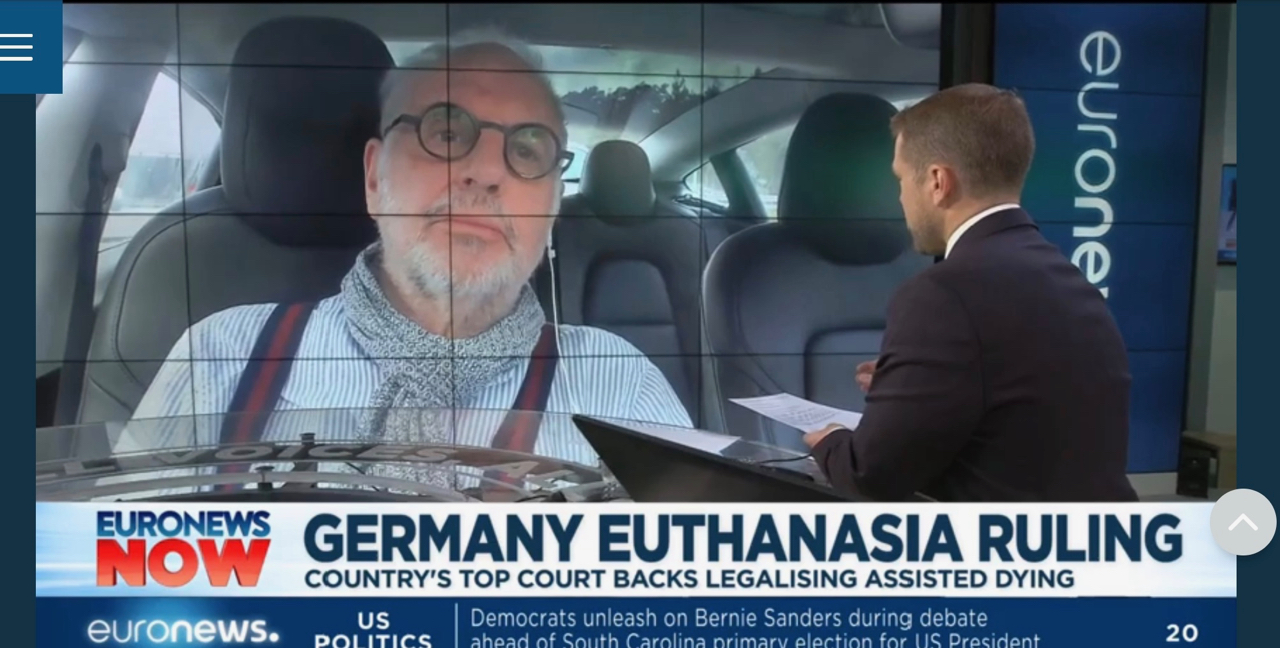 German Constitutional Court - Assisted Suicide
In a landmark decision on 26 February 2020, Germany's Constitutional Court overturned the ban on assisted suicide for anyone/ everyone: the terminally ill and older people alike.


The ruling is significant because it confirms that control over one's life (and death) is a fundamental human right.
In Germany, at least, self-determination over one's death is now - in law - a citizen's right! This is something all other countries of the world should learn from.


The ruling leaves open a 'window of opportunity' for the use of the 3D-printed Sarco machine (which is now in the final phase of production in the Netherlands).


As well as for Swiss organisations - such as Pegasos - to operate lawfully within Germany.


Read further in English on DW.com