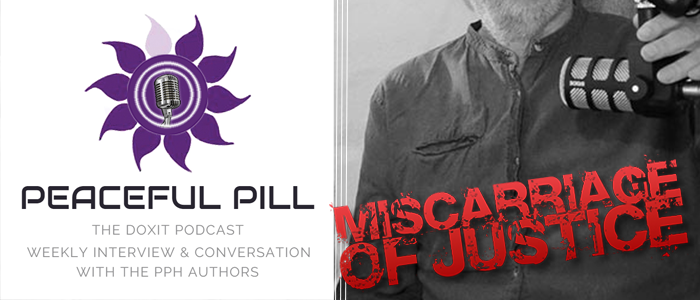 New Doxit Podcast
In 2018, Graham Morant was found guilty of having 'encouraged' (and assisted) his wife Jenny to take her own life. In June 2020, Graham's defence team presented new evidence from Exit at his appeal hearing (in Brisbane, Australia). Graham lost his appeal!


Find out how/why in this week's Podcast'.
The Australian Graham Morant case has direct parallels to the US case of Michelle Carter who was convicted in 2015 of using text messages to encourage her then boyfriend to kill himself.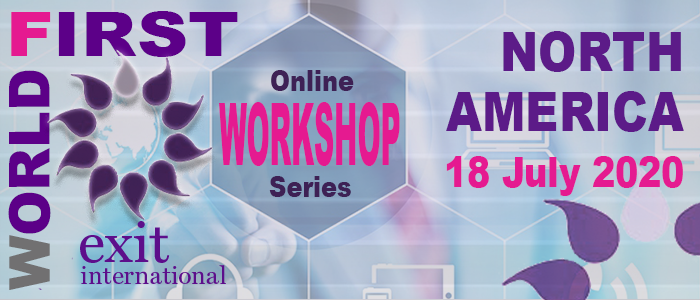 DIY Exit Online Euthanasia Workshop
Exit will hold an Online Workshop for North America Exit Members / PPeH Subscribers on Saturday, 18 July 2020 @ 11am (CDT) (USA/ Canada).


ALL you need to know about:

A happy hypoxic death & how to achieve it
Developments with Lethal Inorganic Salts
Nembutal, the premier drug: where, why & how!
Gases: Once a niche, now mainstream &
DDMP1&2 & DDMA
* Workshops are free for Exit members
* $30 - current PPeH Subscribers
* Workshop attendees must be 50+ years & of sound mind
* Registrations close Thursday (16 July 2020)
Attend, Watch, Listen, Learn & ask Questions
Forthcoming: London Online Workshop
* Saturday 15 August @ 14.00 DST (13.00 in London)
Lethal Mixtures Update - Coming Soon
The forthcoming July/ August 2020 update to the Peaceful Pill eHandbook will focus on the DDMP1, DDMP2 & the new DDMA drug protocols, as used in US states where assisted suicide is lawful.


This update will feature a re-write of the Lethal Drug Mixtures Chapter to include new, revised information on the changes associated with DDMP2 & DDMA. Essential reading where prescription drug combinations are concerned.


The current 'MEGA' June 2020 PPeH Update (now available) features changes to: Nembutal availability, news on the Hydroxychloroquine & Chloroquine Phosphate controversies, the Salts news & the latest on the R2D Debreather.


US +1 360 961 1333 || NL +31 6 23 82 95 82 || AU/NZ 1300 10 3948 || UK +44 7883 509 765