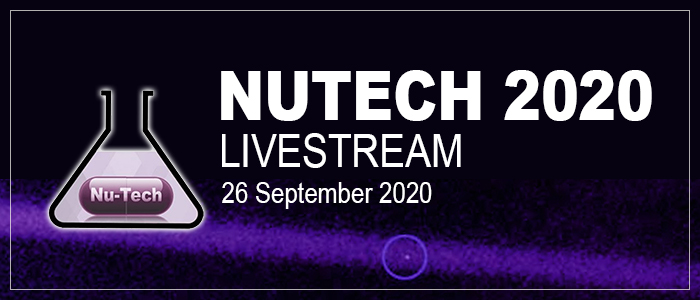 NuTech 2020 Conference
NuTech is an international group of researchers, inventors & activists who are committed to exploring the possibilities of technology for a peaceful & reliable death.


NuTech Conferences showcase leading technological inventions (eg R2D Debreather) while encouraging discussion on emerging issues.


The theme of NuTech 2020 is the 'Dementia Dilemma'.
Guillaume Coudray (FR) - the Nitrite Convertroversies
Marije de Haas (NL / SE) - The Plug Euthanasia Impant
Kinga Jelinska (NL/ PL) - Feminist Activist
Bert Keizer (NL) - Leading Geriatrician, public intellectual
Michael Laufer (US) - Biohacker / Anarchist
Lonny Shavelson (US) - MAiD Physician
Richard Avocet (US) - R2D Debreather
Ted Ballou (US) - Multi-gas generation
Neal Nicol (US) - Bio body disposal
Philip Nitschke (AU/ NL) - Sarco X
John Todd (AU) - CO gas
Hugh Wynne (UK) - Nitro foam frenzy
NUTECH 2020 CONFERENCE DETAILS
WHEN: Saturday 26 September 2020
TIME: 16.00 EST (Europe Summer Time - UTC+2)
COST: $30 PPeH Subscribers Exit/FEN/ CLW/ UL Members, $50 Public (free Member places - sold out)


* Registrations close Thursday 24 September
* Recordings of the sessions will be available for all registrants post conference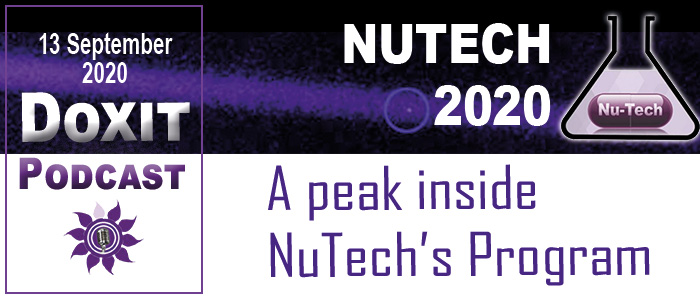 New NuTech Conference Podcast
On this week's Doxit Podcast we take a 'sneak peak' behind the program of next week's conference (Saturday 26 September).


Not sure if NuTech will interest you?


Listen to the Sneak Peak Doxit Podcast for free now.


The Doxit Podcasts are a regular series of discussion about the good death with the Exit Docs - Dox - Dox @ Exit - Doxit - Philip Nitschke & Fiona Stewart 🙄 😀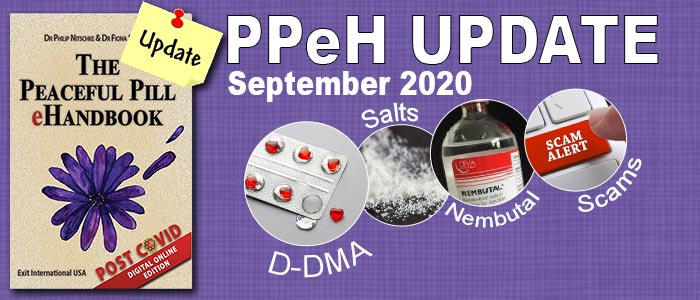 September 2020 Mega Update
Why Some Drugs Work & Others Don't - New Chapter on the Physiology of Death
US Lethal Drug Mixtures (a reliable cheap Nembutal alternative) - New Chapter
Nitrite Method & Sources - Update
Sarco X Developments & Plans
* All Language Editions Now Available - fully updated

Ethical Rights
End of Life Choices Survey
Don't forget to complete Dr David Swanton's global survey on all matters concerned with end of life choices. Participation is anonymous.


David says: 'we will use the survey to gather information on VAD issues and analyse the data so that VAD organisations and governments can make better informed decisions'.


To participate in the Ethical Rights' survey, click HERE


The survey time line has been extended & will be available for completion until the end of 2020. Over 1000 responses so far!
UK +44 7883 509 765 || NL +31 6 23 82 95 82 || US +1 360 961 1333 || Aus 1300 10 3948