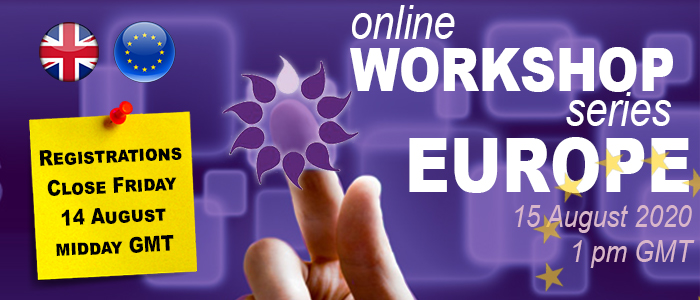 Exit London Online Workshop
Saturday 15 August @ 1pm British Summer Time
An email to remind everyone that registrations for this Saturday's Online Workshop will close midday Friday 14 August BST (British Summer Time).


This important workshop is Exit's 'new normal' during these times of pandemic.
Please note there will be no meetings planned for Dragon Hall in London until it is safe to do so.


The Good Death as a Human Right - Exit's Philosophical Framework
Physiology of 'Happy Hypoxia'!
COVID-19 – Implications for the good death (inc advance directives)
Specific Topics: Drugs, Salts, Mixtures, Opiates, Gases & Pegasos Swiss
Related Topics: scams, sources & legals, storage, testing, administration & more
WHEN: Saturday 15 August 2020 (this Saturday coming)
TIME: 13.00 BST (British Summer Time)
WHERE: From the comfort of your home
COST: Free for Exit Members; £30 PPeH Subscribers, £62 Public
REGISTRATION: Essential for everyone regardless of status (eg. member/ not)


* Participants will not appear on video. Only Philip Nitschke will be able to be seen.
* Participants will be able to ask questions via the Q&A box during the workshop.
* Photo ID may be required.
* Workshops are limited to those over 50 years & of sound mind.
UK +44 7883 509 765 || NL +31 6 23 82 95 82 || US +1 360 961 1333 || Aus 1300 10 3948