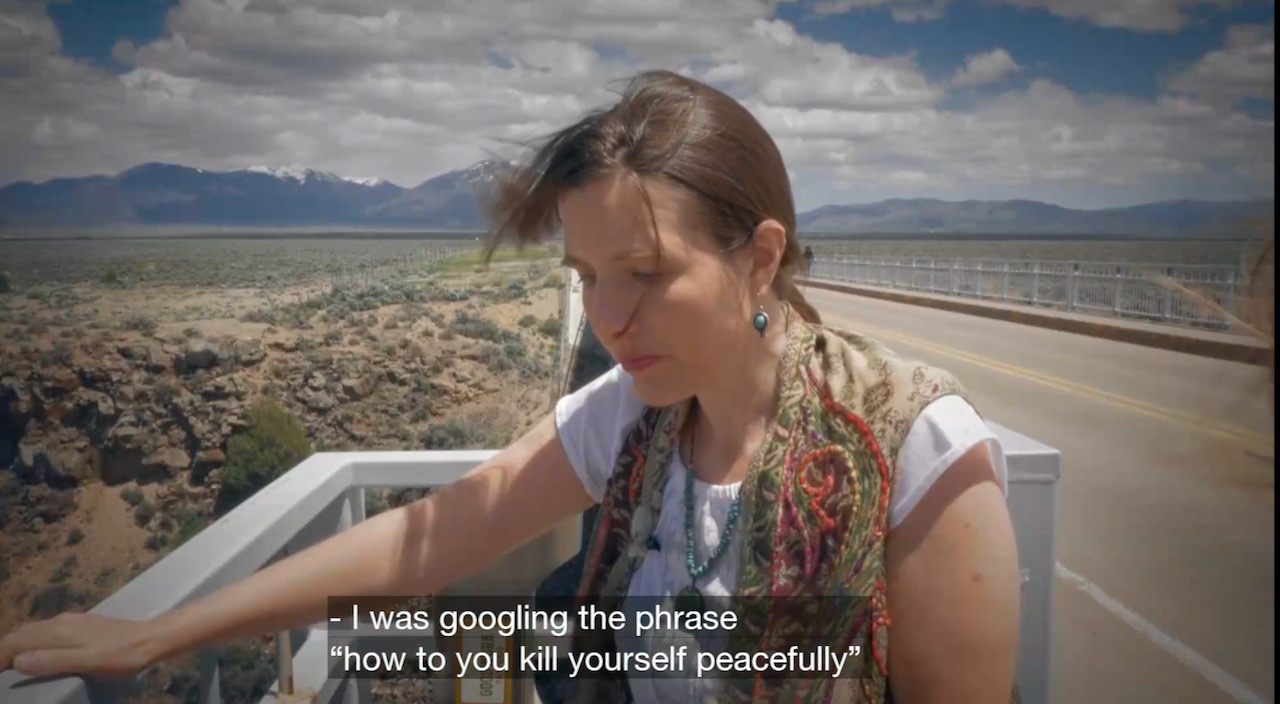 New Finnish TV Series & Documentary
Time to Die by Olof Films in Helsinki is a new 6-part TV series (airing in Finland each Sunday through Oct/Nov on YLE) & a feature documentary (scheduled for global release in 2021) that follows the very different end of life experiences of four unique individuals.

Albert opts for euthanasia at home in Amsterdam
After palliative care, Inga dies badly at home in Finland
Maia in New Mexico, USA has booked a one-way trip to Pegasos
Hannu gets the PPeH & his wife dies peacefully at home in Finland
Philip introduces the Sarco for a glimpse of a self-determined future
Time to Die was universally serenaded in the Finnish national media after the first episode aired on 12 October. The series has created a much-needed and very positive public conversation on voluntary euthanasia where even priests agree that seriously ill people should have the right to control how their lives come to an end.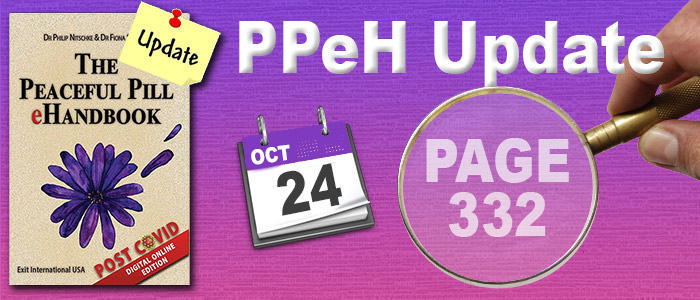 Peaceful Pill eHandbook

Nembutal News
Because the Peaceful Pill eHandbook is online, this means that it can be updated as new information comes to hand.


This week's update on Nembutal is a good example.


Other language editions to follow shortly.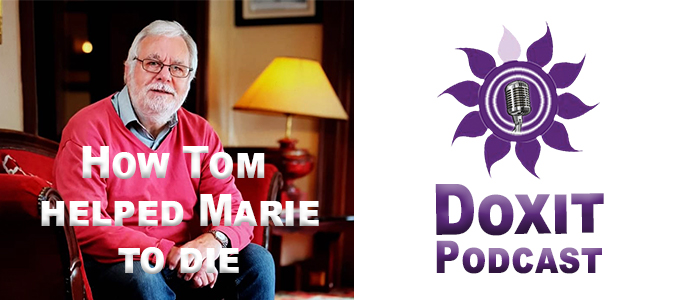 Letter from Ireland with Tom Curran
October 2020
Tom's late partner, former University lecturer (in women's studies) Marie Flemming, suffered for many years from MS. She died in 2013.


In 2012, Marie and Tom took a landmark legal case to Ireland's High Court and then to the Supreme Court on appeal. Marie argued that the state discriminated against her because she could not suicide (due to the increasing paralysis brought about by MS).


The Irish Parliament is now examining a new Dying with Dignity Bill.


This Podcast documents Tom's journey with Marie and his instrumental role in advocating for a law for people with a 'life-limiting' condition.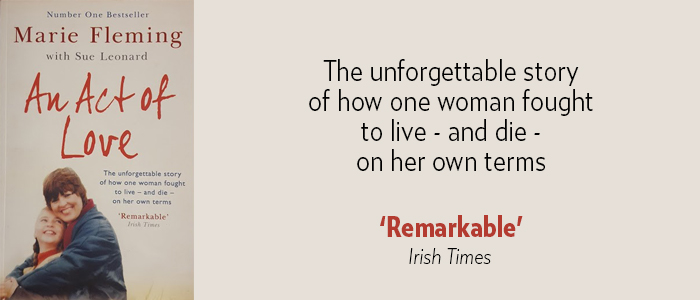 No 1 Bestseller - An Act of Love
Marie Fleming became a household name in Ireland with her trail-blazing campaign for the right to die with dignity, when she took a landmark case against the Irish State to lift the ban on assisted suicide. But behind the Multiple Sclerosis sufferer's brave fight lay a remarkable life story known to few.


From her young years growing up in Donegal, as she struggled to keep her family together after her mother left, to her battle to keep her own baby - born when Marie was still a teenager - to her later quest for education and self-betterment against the odds, An Act of Love is an unforgettable story of ambition, of sorrow, and of life lived to the full. In it, she also describes coming to terms with MS and the ordeal of her later court case.


Completed just before Marie's death in late 2013, this is a story of the power of abiding love.


'There are books that should be written and books that need to be written and then there are books like An Act of Love, that push and fight their way out into the world against all the odds' - Anne Enright, Booker Prize Winner (The Gathering)


'Brave & touching' - Sunday Business Post
'Compelling' -
Irish Mail on Sunday
Buy Now - €10
(exc shippping & applicable taxes)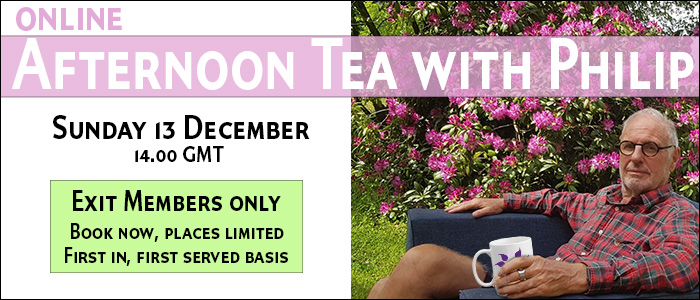 New Social Events Scheduled
New dates are now confirmed for informal get-togethers with Philip in December.

There is a limit of 100 for each of these online events. Both events are exclusively for Exit Members. Bookings are essential.


*Please note, East Coast USA Exit Members are welcome to attend the UK Afternoon Tea. For these early-riser Americans, it will be 9am so it's a 'brunch' :-) Or if West Coast Americans attend the 20 December Coffee & Chat, that is 9pm Pacific time. Note also, the initial AU/ NZ 7 December Coffee & Chat is booked out.
AU 1300 10 3948 || NZ +64 9889 0964 || UK +44 7883 509 765 || US +1 360 961 1333 || NL +31 6 23 82 95 82