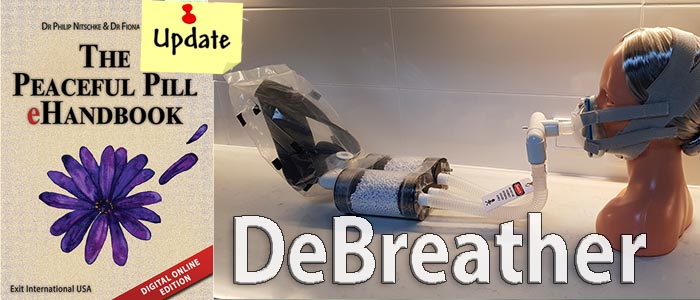 PPeH January 2020 Update

The DeBreather
The DeBreather represents a lawful, reliable and affordable option for a peaceful death at a time of one's choosing.


With an Exit RPA Test (Reliability, Peacefulness, Accessible) score of 47 (78%), the DeBreather is a significant, new development.


The fact that the device is portable (use it in a location of your choosing) and has long shelf life, makes it a valuable first option (or backup).


The January PPeH 2020 update features a new Chapter of 14 pages + 2 new videos - on the DeBreather!


The DeBreather is available now - direct from the manufacturer in the US. Details are exclusive to the online January 2020 update to the Peaceful Pill eHandbook.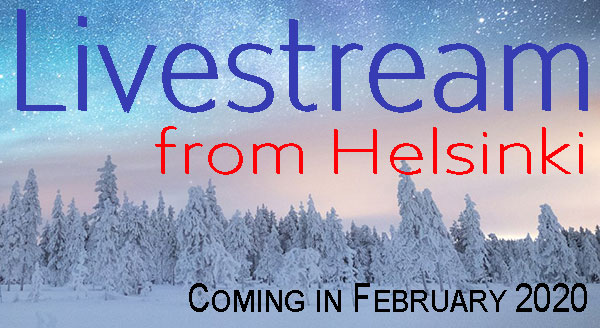 Livestream - Helsinki, Finland
15.00 EET, Thursday 6 February 2020
The Helsinki Livestream is now confirmed.
TIME: 15.00 EET (Eastern European time)
DAY: Thursday 6 February 2020
PLACE: Forum Marski 1 (Mannerheimintie 20B) Helsinki


15.00 EET – (Eastern Europe Time – Helsinki Time)
14.00 CET (Central Europe Time)
13.00 GMT (Greenwich Mean Time)
08.00 EST (Eastern Standard Time – USA)
05.00 PST (Pacific Standard Time – USA)
00.00 AEDT (Australian Eastern Daylight Time + 1 day)
The Livestream will comprise 2 Parts:
An Exit public meeting titled 'End of Life Rights as the Ultimate Human Right'.
Outline & discussion of the 'DeBreather'
The duration will be 90 minutes (with a coffee break after 45 minutes).
Subscribers to the PPeH will be able to log-in and watch the meeting live.
Current Exit Members can apply for access to the dedicated, private link
HERE
Local Fins can register HERE for in-room attendance (free).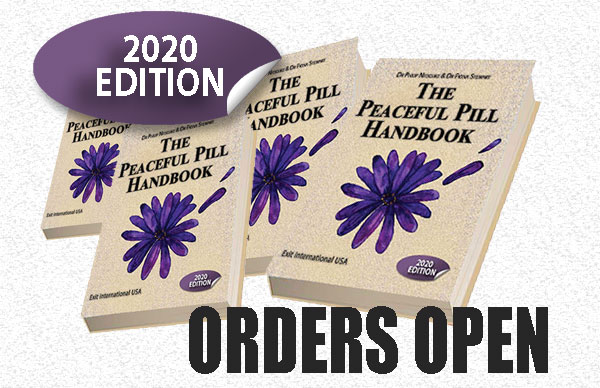 2020 Print Peaceful Pill Handbook

Ships Friday 17 January 2020
The new 2020 edition of the

print

Peaceful Pill Handbook ships this week.


This new edition contains all the updates as published in the Peaceful Pill eHandbook during 2019. These updates include: Black Velvet & the Korean Method, Online Scams, Pegasos Swiss Association, Lethal Salts Update, Internet Security & Privacy, Sarco Update & the Politics of Police Welfare Visits.


* Note - the new print edition does

not

contain the 'DeBreather' update.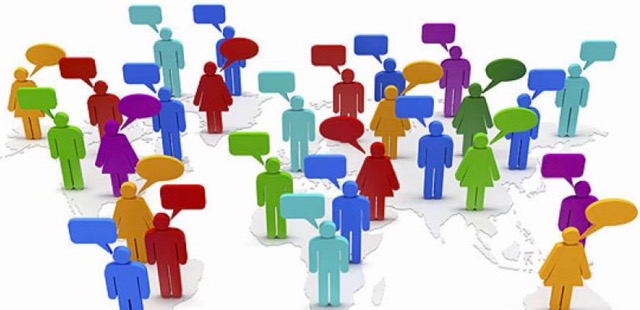 Peaceful Pill Forums 2020

Re-registrations Now Open
As a safeguard, the Peaceful Pill Forums are now reopen.


We hear you say you did not know they had been closed?


Each year, Exit closes the forums as a political and legal safeguard to ensure that no one is in the forums, who should not be there.


If you would like to join the Forums in 2020 (and you are a current member of Exit or a current subscriber to the Peaceful Pill eHandbook), then you can re-apply to join at:


Don't panic, the re-application is no big deal and your re-admission should not take longer than a day or two to sort out.


Forum membership is reserved for current PPeH subscribers & Exit Members.
General admission rules - over 50 and of sound mind.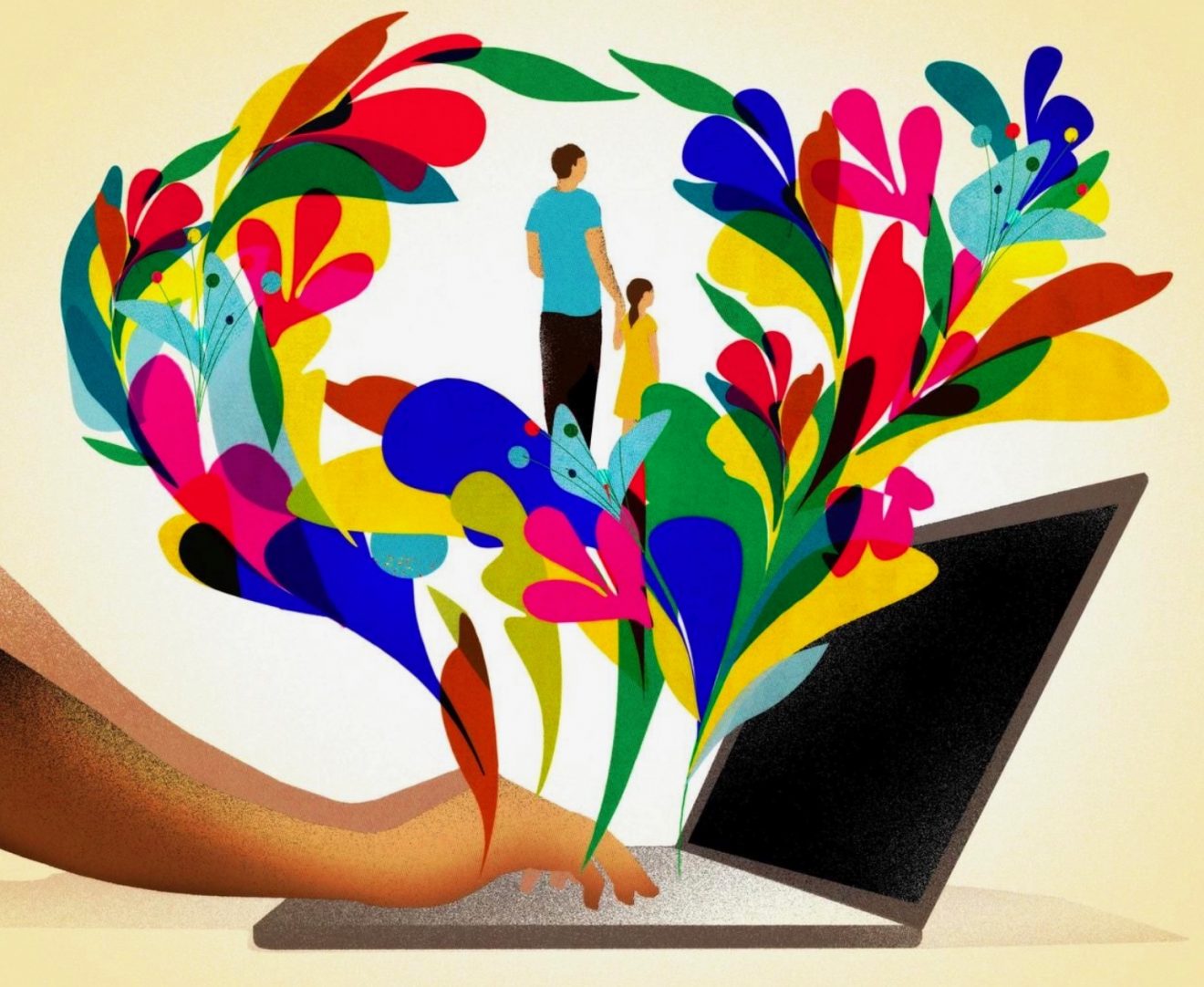 Wall Street Journal - 12 January 2020

'My 100 Love Letters to my Father'
"Two days before Christmas, my father told me he was thinking about shooting himself. It was the winter of 2014, and we were alone in his guesthouse in the Blue Ridge Mountains. I remember the cold electricity of the moment. I sat down on the coffee table and stared at him, blood ringing in my ears ...
... A few days later, in Virginia, I found a printout of an email exchange in my father's desk, detailing his purchase of a barbiturate from a company in China. With it was a small clear envelope bearing traces of white powder. The printout was tucked into a copy of "The Peaceful Pill Handbook," beside an article in which a woman with terminal cancer described how the book helped her to plan her own death with dignity.
Inside, a page was turned down to a description of the barbiturate. In red pen, my father had underlined the words: Fast. Painless. Peaceful."
US +1 360 961 1333 || NL +31 6 23 82 95 82 || UK +44 7883 509 765 || Aus 1300 10 3948