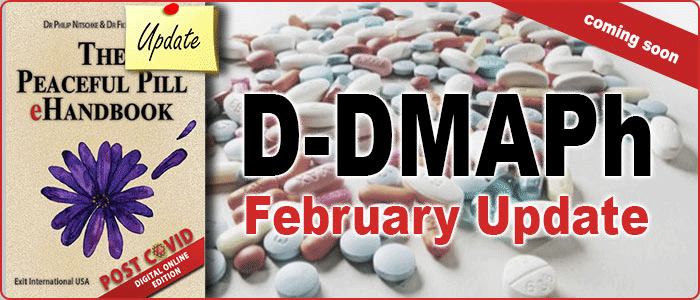 February 2021 PPeH Update - Coming Soon
In February 2021, the Peaceful Pill

e

Handbook will feature an update based on the ground-breaking work of Dr Lonny Shavelson and his colleagues in California.


This team of physicians is undertaking game-changing work in the area of orally-administered, lethal drug combinations as used under California's End of Life Option Act.


Innovations developed in the US, and detailed in the

e

Handbook, have direct relevance to global DIY elective death strategies.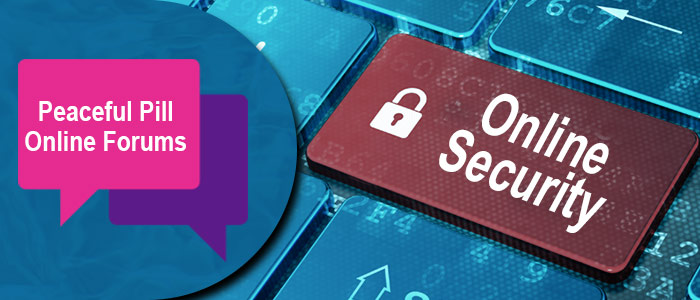 Exit Online Peaceful Pill Forums

Annual Security Lockout & Re-register Invitation

From Sunday 7 February, the Exit Peaceful Pill Forums will close & reopen.


To enjoy continued access to the Forums, previous Forum Members are invited to renew their Membership.


Exit Members / PPeH Subscribers who are not yet Forum Members are invited to apply to Join.


Each year, Exit closes the online forums as a strict security measure: to ensure that

only

Exit Members & current Peaceful Pill

e

Handbook subscribers have access to this special, private online space.


Membership of the Peaceful Pill Forums is a closely guarded privilege. These strong security measures are put in place for the safety & peace of mind of all involved.


* Photo ID is required (if not already provided)
* All participants must be aged > 50 years, and of sound mind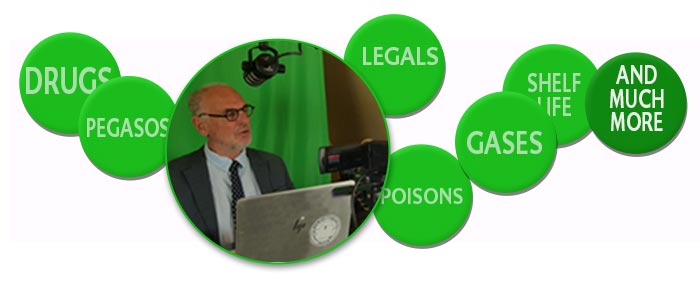 March 2021 Exit Snippet - 'The Gases'
The next Exit Snippet (mini, online workshop) will be held on Wednesday, 3 March @ 21.00 GMT.
March Topic: The Gases: inert or lethal, physiology, pros/cons, sources, dangers & legals


Free - Exit Members
Current PPeH Subscribers - $22.5o
Snippet Recordings

Snippet recordings will be made available in the coming days via the Yudu platform (watch this space)

Snippet Program

3 February: The Salts - the growing use of sodium nitrite
3 March: The Gases - inert or lethal for a peaceful DIY death
7 April: Premedication & Potentiation - to ensure reliability

Time Zones


Amsterdam - 22.00 (Wed 3 March)
Los Angeles - 13.00 (Wed 3 March)
NYC - 16.00 (Wed 3 March)
Sydney - 8am (Thurs 4 March)
Wellington - 10am (Thurs 4 March)
* The usual provisos of > 50 years, sound mind & photo ID apply
* Registrations for the March snippet close Monday 1 March 2021
* Snippets include audience Q&A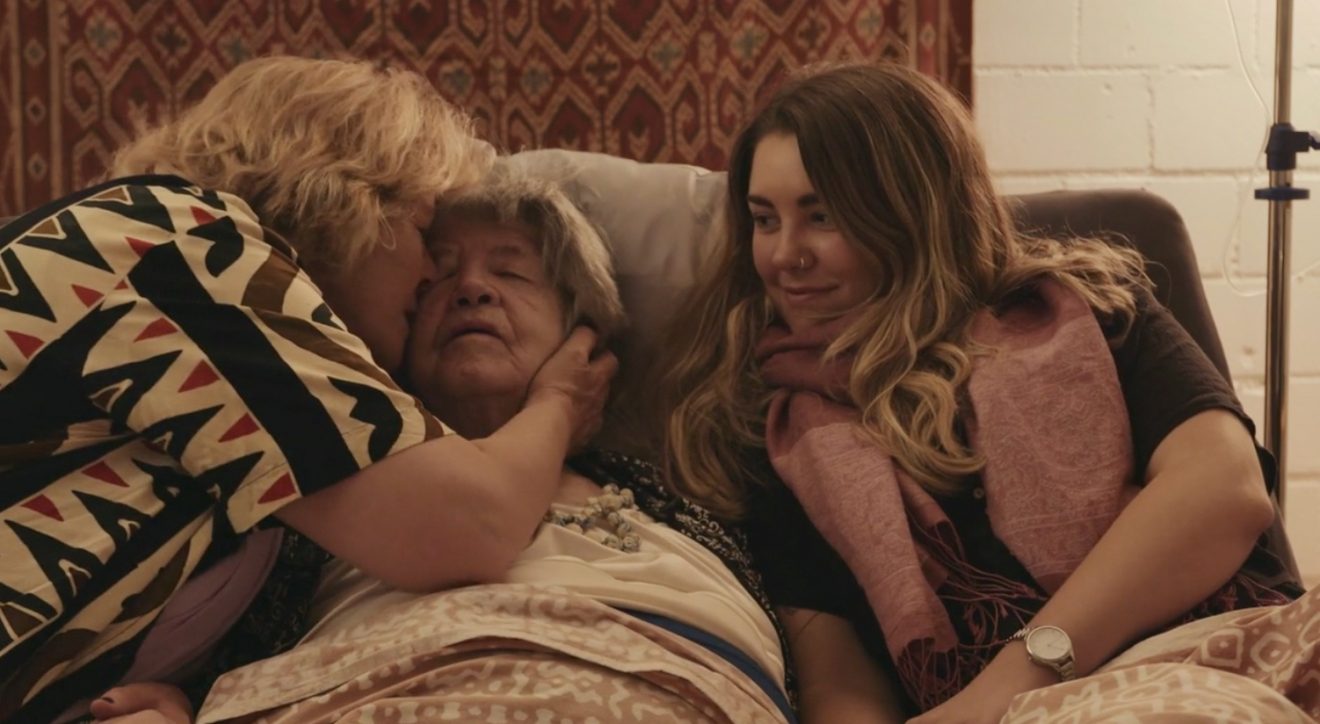 Laura's Choice
Australian Documentary Conference
The Australian International Documentary Conference (AIDC), is Australia's premier event for documentary and factual content. Linked to the four-day industry conference is a large public access program that features the screening of this year's leading international documentary films.


Laura's Choice will screen @ 4.30pm on Sunday 28 February 2021 at the Australian Centre for the Moving Image ACMI at Federation Square, Melbourne.
Film makers, Cathy Henkel & her daughter Sam Lara, will take part in a directors' Q&A following the Melbourne premiere of Laura's Choice. The film follows the three generations of women as plan for Laura's voluntary assisted death at Pegasos.


A major theme of the documentary is that fact that Laura Henkel was not sick. Rather, she saw death as her fundamental human right. Laura would never have qualified for the medicalised laws currently being introduced in Australia.


* This is a Covid safe event with limited seating. Details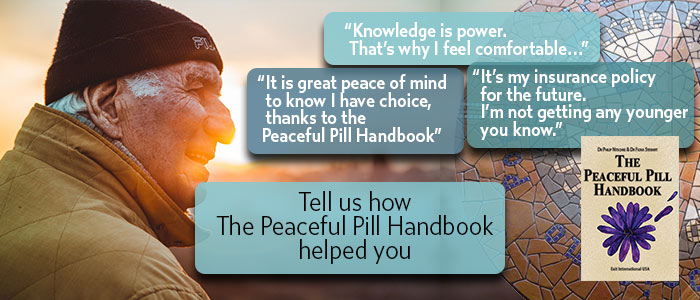 If you like the Peaceful Pill

e

Handbook?
We would love your reader feedback
Exit International Publishing is seeking reader testimonials on the Peaceful Pill

e

Handbook/ Handbook.
It is 15 years since we first published the Peaceful Pill Handbook in 2006.


Since that time the print book has had annual rewrites and the online book has been updated increasingly frequently.


It is not unusual for the online

e

Handbook to now be updated several times per month, when new information comes to hand.


However, we have never directly asked for reader feedback until now.


* While some feedback may be used on the Handbook website, all testimonials will remain anonymous.
US +1 360 961 1333 || Aus 1300 10 3948 || NL +31 6 23 82 95 82 || UK +44 7883 509 765