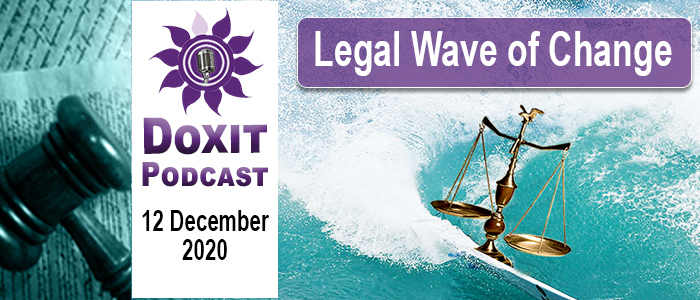 New Doxit Podcast

From 25 years ago when voluntary euthanasia for the terminally ill was so
controversial
that the Federal Government of Australia used a hitherto unknown section of the
Constitution
(s122) to overturn the Northern Territory's
Rights of the Terminally Ill Act
to today where there is a political stampede by politicians to get behind new assisted dying laws (as a show of compassion and humanity), the right to die has come a long way.
This Doxit Podcast discusses the pros/ cons of a medicalised legislative model, in terms of who is served and who is excluded from eligibility, asking is this the best way forward?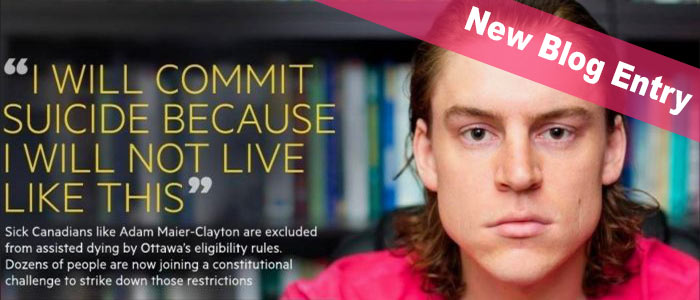 Euthanasia & Mental Illness
Before he died in 2017, 27-year old Canadian Adam Maier-Clayton advocated for a change in Canadian law to allow mentally ill people like him to be able to die with their family by their sides.


Canadian legislators never took him seriously so after consulting extensively over many months with Exit and acquiring his Nembutal online, Adam died alone in a strange hotel room.


The thing about Adam was that he had the support and understanding of his parents Margaret and Graham in making his decision to suicide. They desperately wanted to be with him. The law prevented this.


In this Blog, we explore the conundrum which surrounds mental illness in the context of the right to die debate and the moral indefensibility of the standpoint which conflates a mental illness diagnosis with a lack of mental capacity.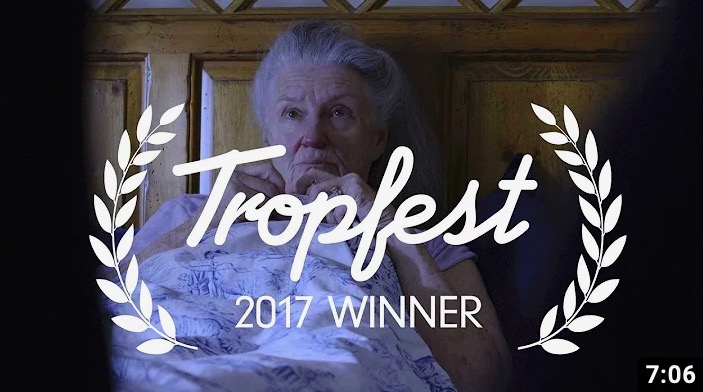 Short Film of the Week
For those who enjoyed our last short film by Matt Day, this week we bring you his most well known short film called 'The Mother Situation'.


Three cash-strapped siblings try to talk their wealthy mother into 'committing euthanasia'.


Ah so look, mum's changed her mind.
Changed her mind about what?
About doing it ... about committing euthanasia? Can you say that 'committing euthanasia'?
No I don't think that you can, no. What? Really?
Yeah I know ... she doesn't want to ...
Watch The Mother Situation (7 minutes) for some quintessential deadpan Aussie film-making at its best and laugh till you cry, for all the right reasons!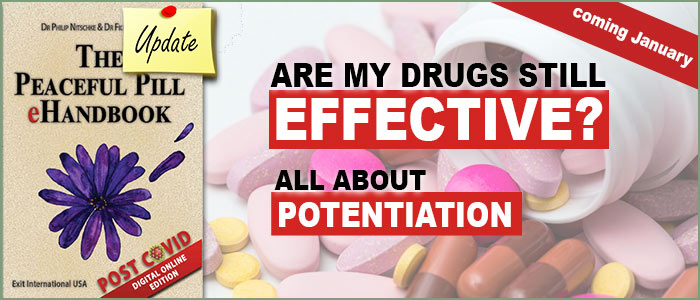 January 2021 Update - Coming Soon

The January 2021 update to the Peaceful Pill eHandbook will be all about Potentiation.


Potentiation is especially relevant if one has old drug / substances from dubious sources or which have been stored for a long time. These are also the drugs that can make a very effective 'cardiac switch' into a more acceptable 'sleep while you die' process.

Also included in this update will be details of another Lethal Inorganic Salt: a 'new kid on the block' which is now attracting attention.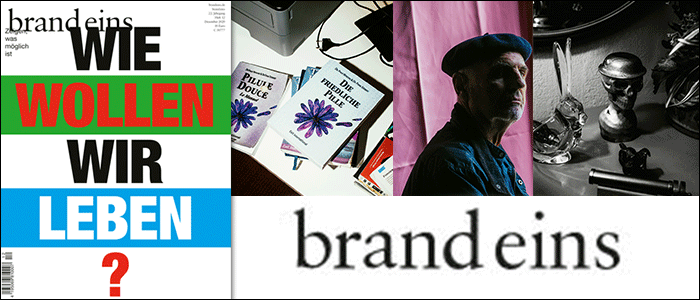 Brand Eins Interview
During Lockdown, Philip Nitschke undertook a rare press interview with Hamburg business magazine Brand Eins. Brand Eins say they 'make change their topic'.


Their December 2020 edition is themed 'We Want to Be Free'.


The long-read interview with Philip Nitschke can be found here.


Charley Pride Dies
It was with great sadness that I learned of the death of Charley Pride today from 'complications from COVID-19'.


Long before I became involved in the right to die issue, I worked in Aboriginal land rights in Central Australia and the Northern Territory in the 1970s, most notably for Vincent Lingiari during the time of the Wave Hill walkoff.


Charley Pride was enormously popular among Aboriginals. It was no surprise that Warwick Thornton chose Pride's 'Sunshiny Day' as the opening track for his devastating 2009 film Samson and Delilah.


Philip Nitschke
Aus 1300 10 3948 || NZ + 64 9 889 0964 || US +1 360 961 1333 || UK +44 7883 509 765 || NL +31 6 23 82 95 82