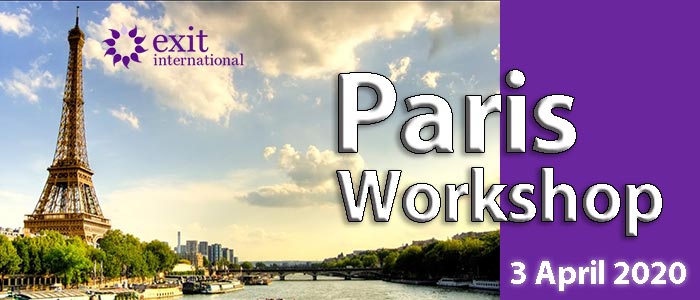 * Paris Workshop *

2.30-6pm @ Friday 3 April 2020

Exit will be holding its first Paris workshop on Friday 3 April 2020.


The workshop will be held in English with simultaneous French translation.


The Workshop is

Free

for:
Venue: JSP Maurice Ravel Paris 12e.


Inquiries: (Exit): +44 7883 509 765
Inquiries: (Ultime Liberte): +33 03 25 01 82 10
NOTE
The 2020 London Workshop will be held Saturday 30 May.
The 2020 Dublin Workshop will be held Saturday 7 June.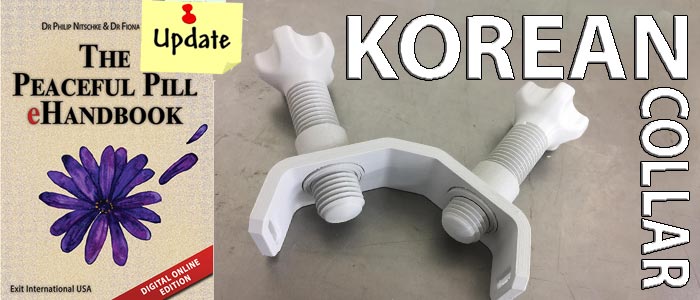 March Update - Peaceful Pill eHandbook
Exit will publish one of our more 'eccentric' book updates on 15 March.

Bit wierd? Yes
Bit wacky? Yes
True? Absolutely
The wonders of 3D-printing.
The update will be published 10 March 2020.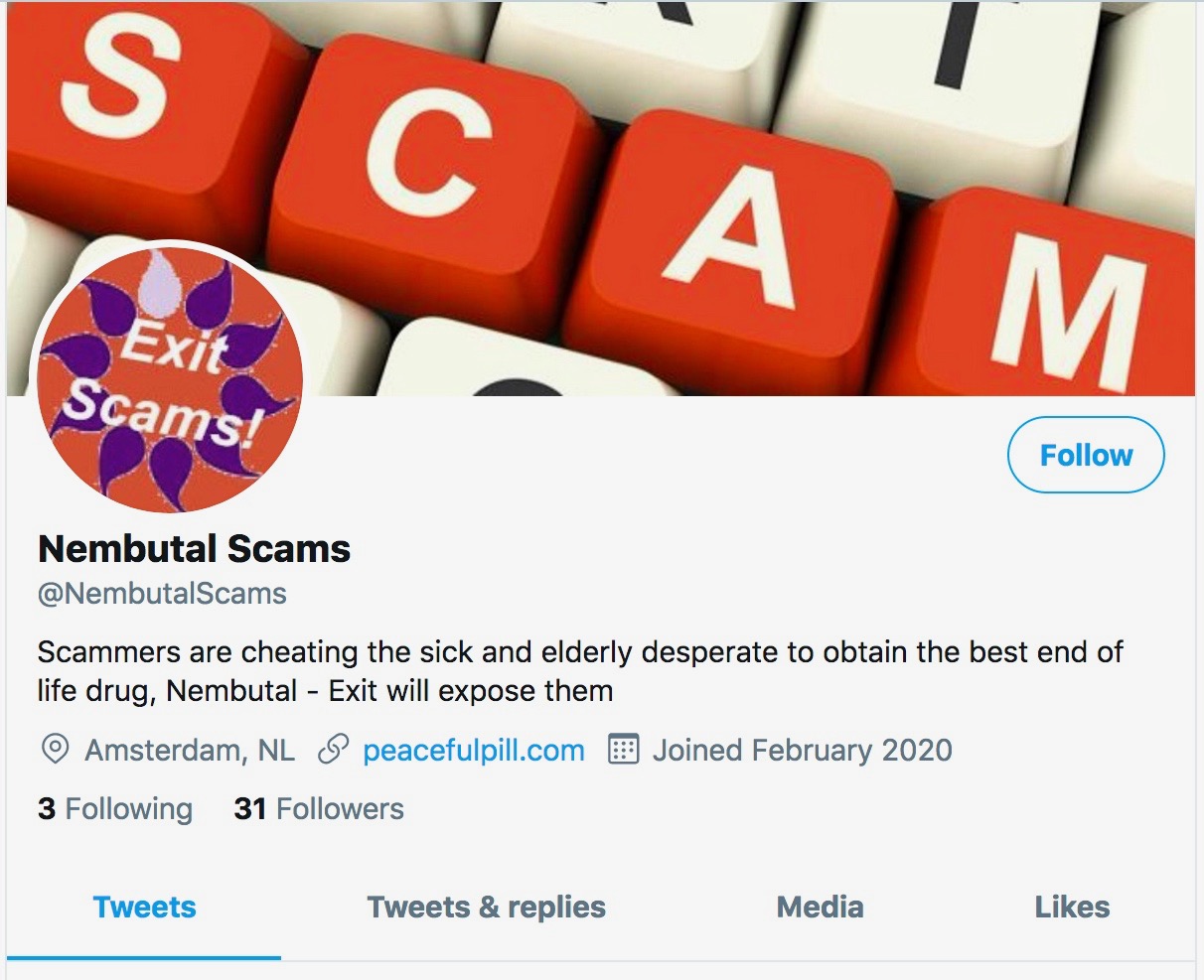 Exit has a new Twitter Handle
We are sick of people writing in saying they have been scammed when trying to purchase Nembutal on the internet. And we really don't like the way scammers use Exit images, film and graphics to falsely claim an association with us.
Exit now has a new Twitter handle devoted entirely to online Nembutal scams.
Exit will be tweeting regularly about all manner of scam sites from fake forums to fake Youtube 'endorsements' in order to warn everyone about these criminal scams.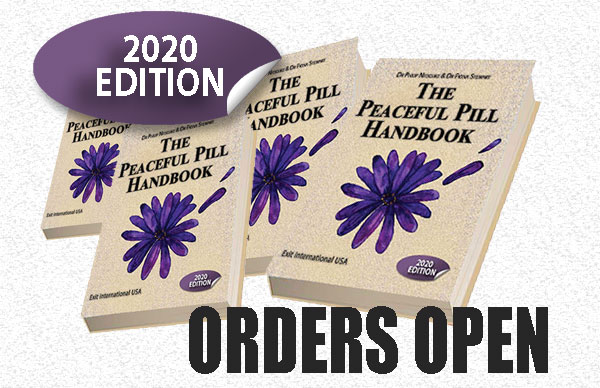 Now On Amazon.com, uk, fr, de, it & more
The Peaceful Pill Handbook
2019 edition
is available at:
Amazon.com
All other editions remain exclusive to the Peaceful Pill Handbook website.


No print books contain videos
No print books contain updates beyond their date of pubication
No print books provide online forum access
No print books provide Livestream access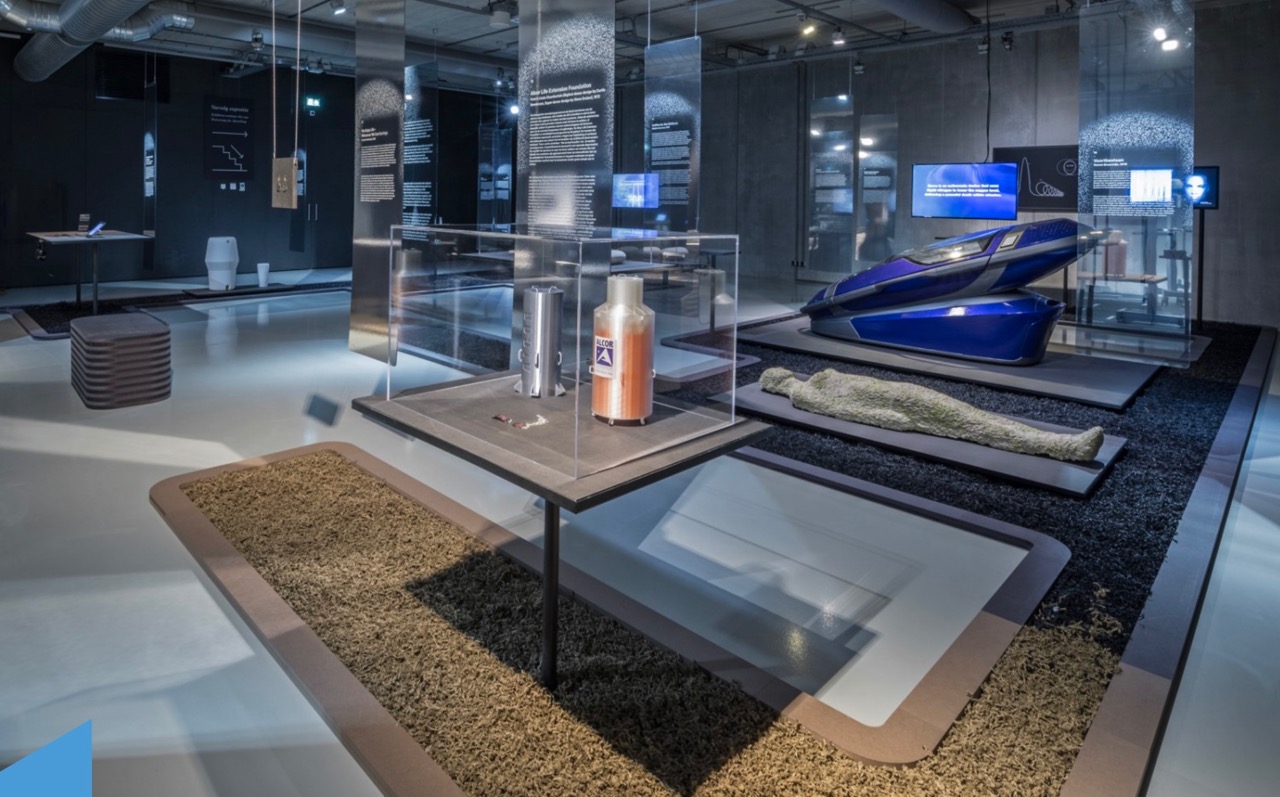 Scenes from '(Re)design Death' Exhibition

@ Cube Museum NL
Spread over two exhibition rooms, '(Re)Design Death' reveals fifty current designs around preparation for death, farewell, mourning and eternal life. This year-long Exhibition is structured around the four themes of:


Scenes of Sarco's opening @ Cube Museum are at: Exit website