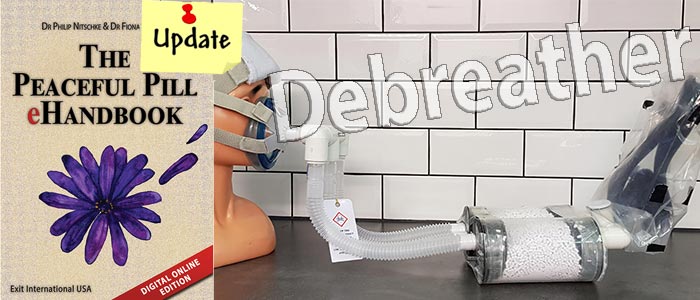 PPeH January 2020 Update

The DeBreather
Coming Soon - 15 January 2019
As long promised, this month's Peaceful Pill eHandbook update focuses on the DeBreather.


The DeBreather represents a lawful and reliable option for a peaceful death at a time of one's choosing. With multiple uses, the DeBreather is also very unlikely to be banned by the authorities. After all, it is also an oxygen device.


The videos that accompany the January update are currently being finalized. The update goes live on 15 January 2020.


The January 2020 update will be accompanied by a new, dedicated Peaceful Pill Forum discussion.


Not yet a Subscriber? Subscribe now at:
Subscribers can Log In here: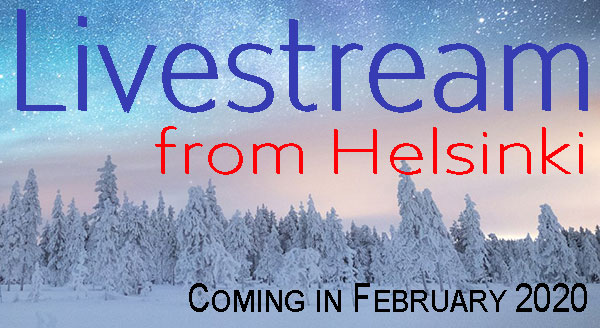 The DeBreather - Feature Topic
Live from Helsinki, Finland
With Philip Nitschke due to be in Finland in the coming weeks to complete filming of a new Finnish documentary on assisted suicide/ assisted dying, there will be no time like the present to present Exit's first Livestream for 2020.


The timing is perfect to conduct the Livestream on the topic of the new DeBreather (the January PPeH Update).


Livestreams are free events, held exclusively for members of Exit and subscribers to the Peaceful Pill eHandbook.


More information about Exit Livestreams is on the Exit website under 'Programs'.


Details of the Date, Time & Venue to follow ...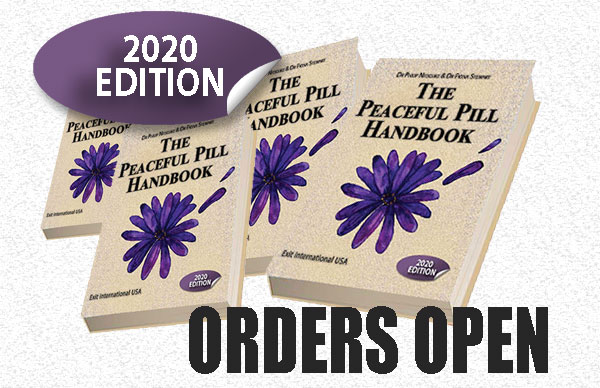 2020 Print Peaceful Pill Handbook

Ships 17 January 2020
The new 2020 edition of the

print

Peaceful Pill Handbook is now at the printers.
This new edition contains all the updates as published in the Peaceful Pill eHandbook during 2019. These updates include:

Black Velvet & the Korean Method
Online Scams
Pegasos Swiss Association
Lethal Salts Update (combinations, potentiating & testing)
Internet Security & Privacy
Sarco Update
The Politics of Police Welfare Visits & More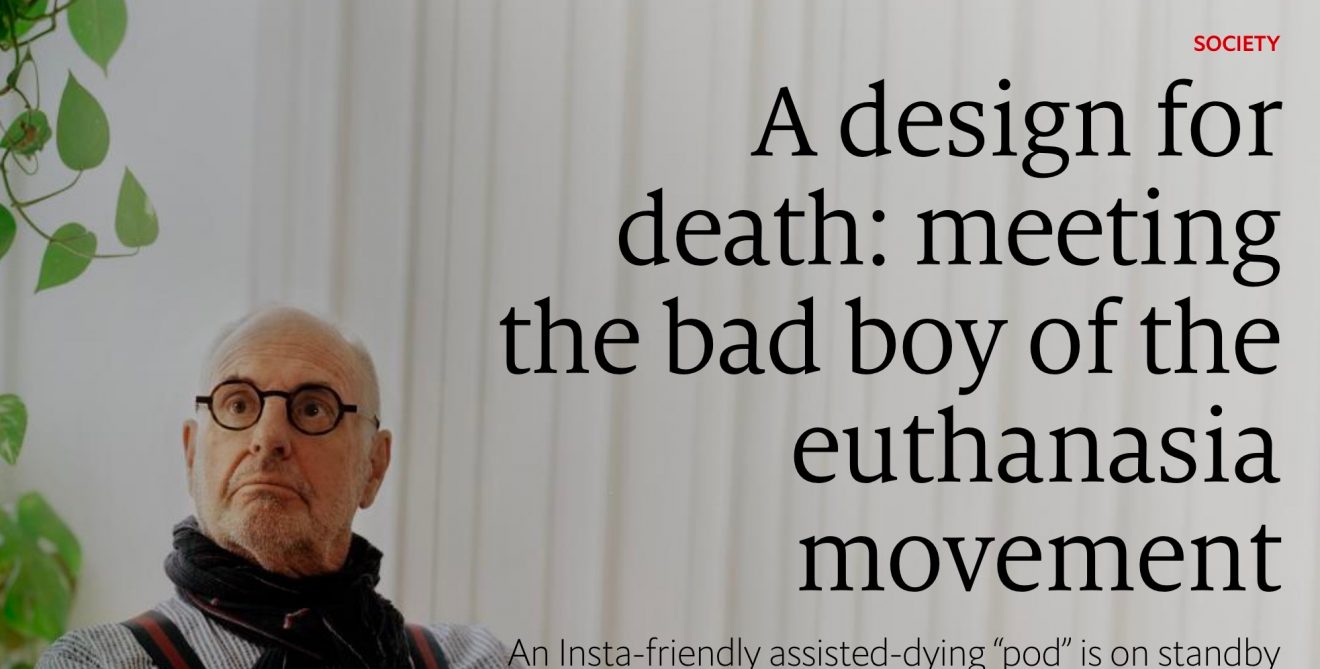 The Economist 1843 Magazine
12 December 2019
"It's a sunny autumn morning in the Jordaan, Amsterdam's chocolate-boxiest district. Over tea in a modishly renovated maisonette, a voluble Australian 72 year-0ld wearing round glasses and fashionable denim is regaling me with his new-year plans, which involve "an elegant gas chamber" stationed at a secret location in Switzerland and "a happily dead body".
'The Long Read' by Mark Smith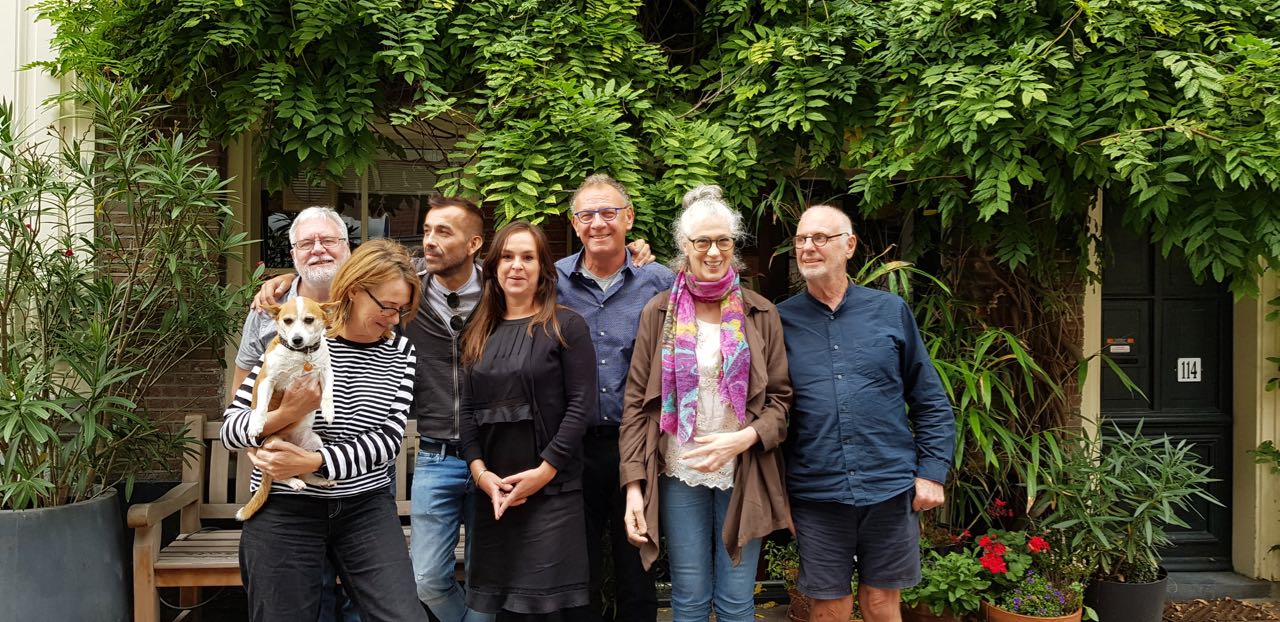 New Year's Greetings from

Exit International
We look forward to another life-affirming year of celebrating & working towards the most precious human right of all. Choice!
US +1 360 961 1333 || NL +31 6 23 82 95 82 || UK +44 7883 509 765 || Aus 1300 10 3948