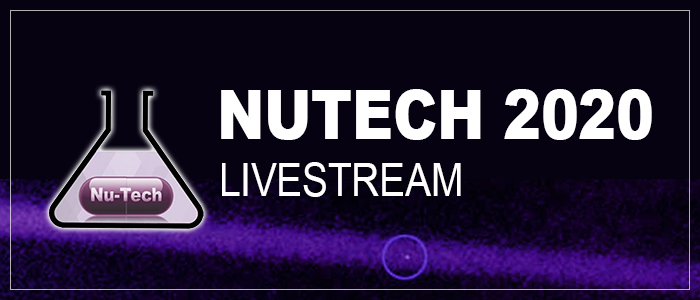 The 2020 NuTech Conference will be held on Saturday 26 September.
The theme of this year's NuTech is 'The Dementia Dilemma'.
Implants, Activism, Access, Progress ...


Marije de Haas - Euthanasia Futurist
Bert Keizer - Euthansia & Dementia Commentator
Kinga Jelinska - Feminist DIY Abortion Activist
Michael Laufer - Anarchist/ Biohacker


& Richard Avocet (R2D Debreather), Philip Nitschke (Exit), Ted Ballou (FEN), Hugh Wynne, John Todd & more...


Tickets & Registration: Open Monday 20 July 2020
Attendance:

Free

to Exit International, Final Exit Network & Ultime Libert

é

Members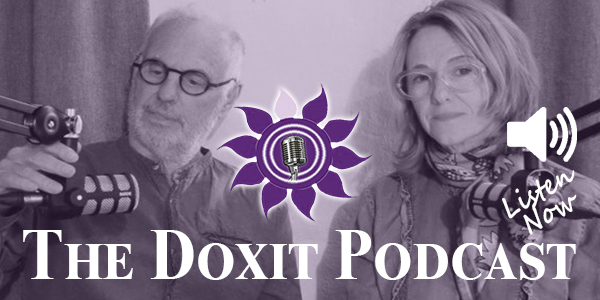 Do You Need a Doctor?
12 July Doxit Podcast
In this week's discussion, Peaceful Pill eHandbook authors Philip Nitschke & Fiona Stewart question the semantics surrounding rational/ irrational suicide/ VAD/ MAID, drawing on a recent article by Anita Hannig in the journal Cultural Anthropology on the 'medicalization of death'.


They discuss how a death under a right to die law is more an instance of the patient gaining State (and medical) authorization, than the person having any real authority over their life, and death.


Their conclusion? Only DIY end of life strategies are effective as a means by which one's autonomy and agency can be preserved. Everything else on offer requires unacceptable levels of compromise.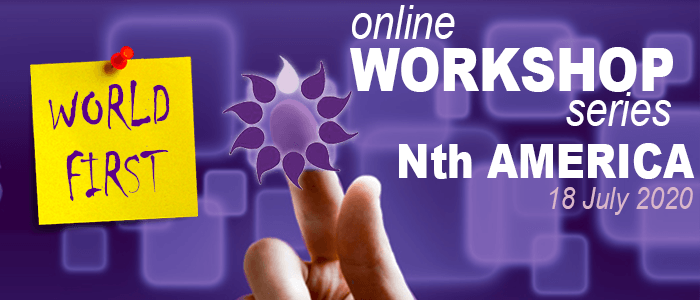 Exit Nth America Online Workshop
11am (CDT) @ Saturday, 18 July 2020
Free to Members of Exit International
Discount attendance Peaceful Pill eHandbook Subscribers
Registrations close Thursday 16 July.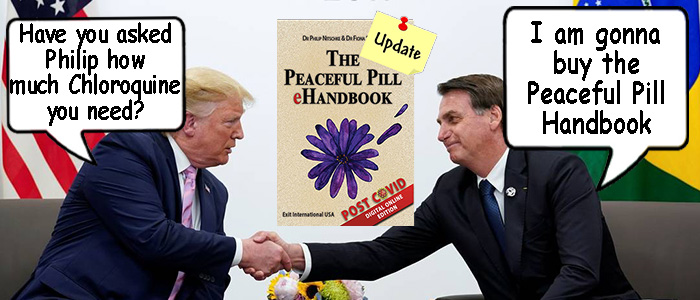 June 2020 Update - Now Available
'The Chloroquine Controversies'
Reminder - June 2020 Peaceful Pill eHandbook update
US +1 360 961 1333 || NL +31 6 23 82 95 82 || AU/NZ 1300 10 3948 || UK +44 7883 509 765