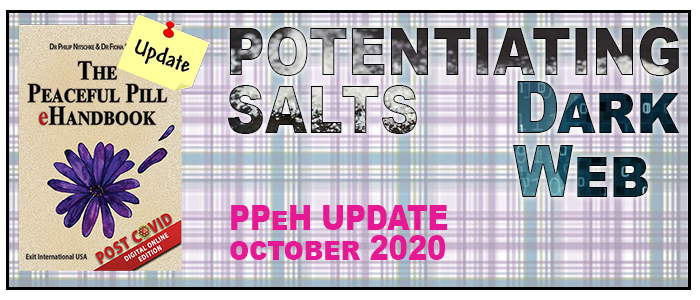 Peaceful Pill eHandbook

October Update - Now Available

New Information on Potentiating the Salts
Dark Web Warning
* Other language editions updates coming soon.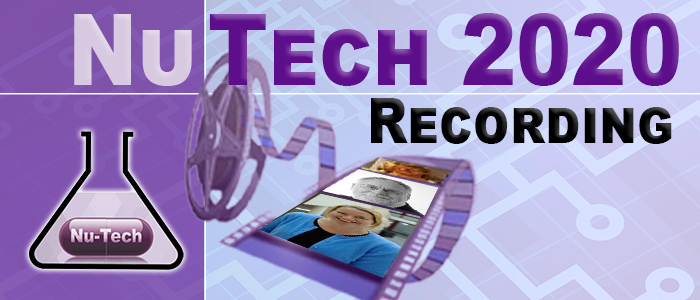 Recording - Available Sunday 11 October
With over 400 registrations, the NuTech2020 conference which was held Saturday 26 September was a resounding success!
All but one speaker was able to log-in flawlessly.
The conference featured 9 speakers in 9 different countries across 8 time zones and 4 continents. A truly global effort.


A secure DRM recording of proceedings will be made available free of charge to all those who registered.
Anyone who did not register will be able to purchase access to the recording for US$75 from the NuTech2020.com website.
All proceeds go to the funding of future NuTech conferences.


Forthcoming Exit Online Workshop
The next Exit Online Workshop will be held on Tuesday (18.00 CET Nth America) or Wednesday (11am AEST Australia), depending on your time zone.
Exit Workshop topics are based upon The Peaceful Pill eHandbook & include discussion of:

The Law as it relates to Suicide, Assisted Suicide, Voluntary Assisted Dying (VAD)
Physiology of a Peaceful Death Explained - what works & why
Lethal Salts - changing the face of DIY end of life
New US Lethal Mixtures Protocol (eg. D-DMA)
Hypoxic Death & Nitrogen & legal issues
COVID-19 – what sort of death to expect & other dilemmas
Prescription Drugs: myths, overdoses, procedures
Barbiturates: sources, scams, testing, storage & legals
Poisons - risks, safety & legal issues
Pegasos Swiss Association
Living wills, death certificates, autopsies, wills & testamentary capacity, family counseling …
Workshops are Free for Exit Members

$50 PPeH Subscribers
$100 Public

Workshops are restricted to the over 50s of sound mind
Photo ID may be required
Workshops are presented by Dr Philip Nitschke
Workshop duration is ~ 3 hours inc Q&A
Workshops are 100% online (due to Covid-19)
Calculate your Time Zone
INQUIRIES 1300 10 3948 (Au) or 360 961 133 (US)
US +1 360 961 1333 || NL +31 6 23 82 95 82 || UK +44 7883 509 765 || Aus 1300 10 3948 || NZ + 64 9 889 0964